Barron's: Sage Advice From Byron Wien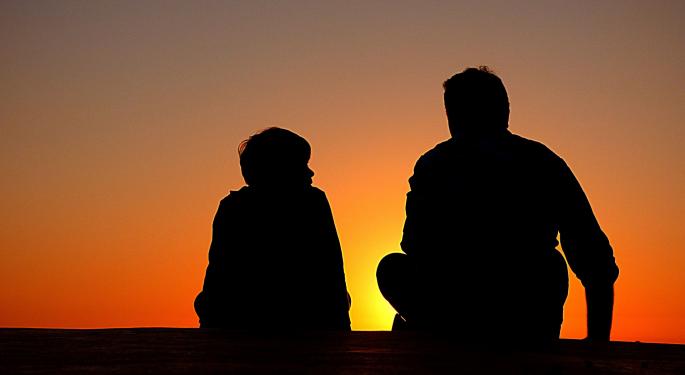 The cover story in this weekend's Barron's offers sage advice from Wall Street legend Byron Wien.
See where Wien believes stocks, bonds and the U.S. economy are headed for the rest of 2016.
Other featured articles discuss the prospects for a leading aircraft maker, a multinational software company and more.
Now recovered from a broken hip last year, 83-year-old Wall Street legend Byron Wien is once again trotting the globe, according to this week's Barron's cover story. See what the Blackstone strategist thinks is ahead for stocks, bonds and the U.S. economy. He also shares a few thoughts about a Trump presidency as well.
"Byron Wien: What's Ahead for the Markets" by Andrew Bary says that Wien is back in the groove, traveling regularly to meet with leading global investors, central bankers and government officials, as well as writing a lively, insightful and widely read monthly investment-strategy essay for Blackstone's institutional clients, wealthy individuals and financial advisors.
One admirer of Wien quoted in the article said, "His passion is the markets and the world around him, and that comes shining through anytime you talk to him. He's well connected and well informed and is always looking to gain new insights." As a speaker, Wien has been compared with such greats as Jim Thorpe, Vince Lombardi, Michael Jordan and even Socrates.
See whether Wien believes the markets will have an up or a down year in 2016, and how many interest rate hikes from the Federal Reserve are in the cards. Find out where he sees oil prices headed and what to expect from high-end real estate in places like New York and London. And Wien has thoughts on the 10-year Treasury yield and the popularity of bonds this year as well.
Wien also shares life lessons garnered from his vast experience. These lesson included advice on everything from networking, traveling, reading and sleeping to philanthropy, short cuts, standing out in a crowd, career paths and retirement. The article also includes a timeline of the life of this Wall Street legend.
Related Link: Barron's Picks And Pans: Boeing, Red Hat, First Data And More
Other Feature Stories
This issue also offers some best advice from veteran analyst Laszlo Birinyi and Erin Botsford, CEO of Botsford Financial. The former, known as an unrepentant bull, predicts the stock markets will set new highs this year, and he shares some picks and pans. The latter, a financial advisor unimpressed with the conventional retirement-investing approach, developed her own approach based on clients' needs.
In addition, see what Barron's feels are the prospects for Boeing Co (NYSE: BA) as demand for fuel-efficient planes withers, Red Hat Inc (NYSE: RHT) as large corporations pay up for support for free software, First Data Corp (NYSE: FDC) — which may be too cheap to ignore — and Armstrong World Industries Inc (NYSE: AWI) after its spinoff.
Disclosure: At the time of this writing, the author had no position in the mentioned equities.
Keep up with all the latest breaking news and trading ideas by following Benzinga on Twitter.
View Comments and Join the Discussion!
Posted-In: Armstrong World Industries Barron's blackstone Boeing First DataTop Stories Media General Best of Benzinga