Barron's 500: America's Top Companies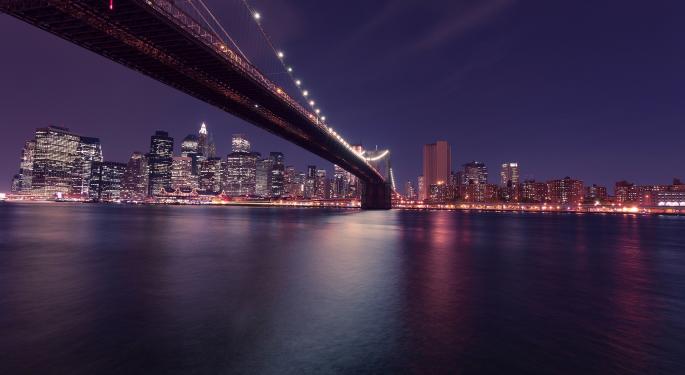 A special report in this weekend's Barron's offers the results of the latest exclusive annual survey of companies with superior operating performance.
See which drug wholesaler soared to the top of list for 2016.
Other featured articles discuss the impending defeat of ISIS and the prospects for three spin-offs.
What does it take to be a winner in Barron's exclusive annual survey of companies with superior operating performance? See the special report in this week's Barron's to find out. Also check out the companion article focusing on the 20 cheapest stocks in this year's Barron's 500 ranking to find some intriguing investment opportunities.
"The Barron's 500: AmerisourceBergen Ranks No. 1" by Lawrence C. Strauss presents the results of Barron's 18th annual survey that seeks to identify the companies that have done the best job of boosting sales and investing for growth in the past year. AmerisourceBergen Corp. (NYSE: ABC) jumped from No. 149 last year to the top spot this year, knocking last year's winner, Gilead Sciences, Inc. (NASDAQ: GILD) down to the second position. See how the drug distributor made that happen.
Also see how the 500 largest publicly traded companies listed in the United States or Canada are measured to determine their rank. Find out which eight companies earned "straight As" in this survey, and which 35 newcomers replaced the companies that dropped from the Barron's 500 this year, in most cases due to insufficient sales. See which companies made big gains in the past year, and how the so-called FANG stocks fared.
The article also includes a closer look at five of the top 10, including Facebook Inc (NASDAQ: FB), Biogen Inc (NASDAQ: BIIB) and, of course, AmerisourceBergen.
The companion article, "The Cheapest Stocks in the Barron's 500 Could Reward Investors" is also by Lawrence C. Strauss, and focuses on 20 intriguing investment opportunities in this year's ranking. To identify these possible bargains, Barron's hunts for companies with low price-to-earnings ratios. While the picks from last year's Barron's 500 bombed, Barron's sees the outlook as much better this year for Genworth Financial Inc (NYSE: GNW), which top this list, as well as the likes of General Motors Company (NYSE: GM) and American Airlines Group Inc (NASDAQ: AAL).
See also: Warren Buffett's Advice For Younger Generations Investing In The Stock Market
Other Feature Stories
Check out this issue's cover story to discover how an unlikely coalition of the United States, Russia, Iraq, Syria, Israel and other countries has gained the upper hand against the Islamic State terrorist organization, also known as ISIS or ISIL. See how that's laying the groundwork for more stability and economic growth in the Middle East, amid low oil prices and shifting power dynamics.
In addition, see what Barron's feels are the prospects for spin-offs Energizer Holdings Inc (NYSE: ENR), Fiesta Restaurant Group Inc (NASDAQ: FRGI) and Madison Square Garden Co (NYSE: MSG) at a time when spin-offs are not as attractive as they once were, and HC2 Holdings Inc (NYSE: HCHC) if its deal-making CEO can replicate the success he had with HRG.
At the time of this writing, the author had no position in the mentioned equities.
Keep up with all the latest breaking news and trading ideas by following Benzinga on Twitter.
View Comments and Join the Discussion!
Posted-In: American Airlines amerisourcebergen Barron's Biogen Energizer Holdings FacebookTop Stories Media Best of Benzinga