Barron's Recap: The Outlook For 2016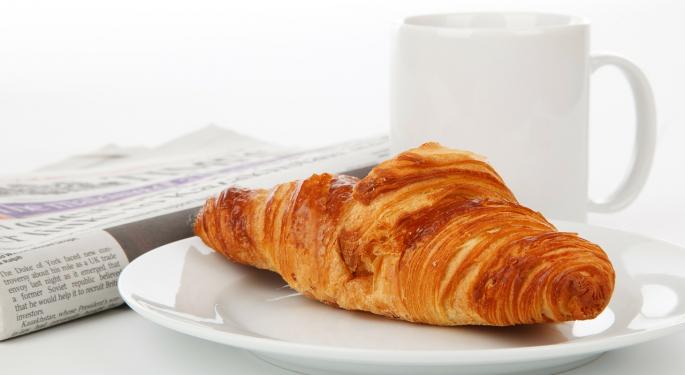 The cover story in this weekend's Barron's offers a look at what's ahead for stocks, bonds and the economy.
This issue includes a list of retail stocks on sale, as well as Barron's top small-cap picks.
Cover Story
"Stocks Have Room to Rise 10% in 2016, Market Strategists Say" by Vito J. Racanelli.
Modest profit growth in 2016 should lift stocks, say top Wall Street market strategists in this week's cover story in Barron's. Investors should stay positive about the third-longest bull market on record – but curb their enthusiasm. Those strategists also discuss their favorite sectors for the New Year and name some of their top picks.
The article includes a look back at 2015 as a year of turmoil, with results by sector. It also includes profiles of the 10 market strategists at big banks and major investment firms that were surveyed.
Related Link: Apple's Hedging Advantage Might Be Evaporating
Feature Stories
In "Woes Mount for Kinder Morgan," Andrew Bary points out that the dividend cut at Kinder Morgan was a blow to its aggressive management team. And payouts at ONEOK, Inc. (NYSE: OKE) and other master limited partnerships (MLPs) are also vulnerable.
"Retail Shares in the Bargain Bin" by Reshma Kapadia makes the case that while retailers face hard times from online competitors, Nordstrom, Ralph Lauren Corp (NYSE: RL) and two others are solid bets that deserve to be plucked from the bargain bin.
Jack Willoughby's "XL Catapults Toward the Top" takes a look at global insurance giant XL Group, which has it sets its sights on weaker rivals as it tries to thrive in a soft market. Does the stock have another 25 percent gain in it?
Barron's names 10 small-cap and mid-cap stocks that could win big next year in "Our 10 Favorite Small- and Mid-Cap Stocks for 2016" by David Englander. Oaktree Capital Group LLC (NYSE: OAK) and Carmike Cinemas, Inc. (NASDAQ: CKEC) made the list. See who else did.
In Lawrence C. Strauss' "Accounting for Taste," Chuck Bath, a managing director at Diamond Hill, is profiled. See how Bath, who began his career as an auditor, now brings that same level of scrutiny to analyzing value stocks, and why he likes Abbott Laboratories (NYSE: ABT).
"Patience and a Focus on Founders Pay Off in Asia" by Leslie P. Norton features an interview with Ayako Hirota Weissman, portfolio manager at Horizon Kinetics. She explains why companies run by owner-operators are the best way to invest in Asia.
There are consistent patterns in the reactions of different investment asset classes to changes in interest rates, according to Robert R. Johnson's "Rising Rates Spell Trouble for Stocks." See why equity investors should be wary. Johnson is president of the American College of Financial Services.
"Toonerville Follies" is an editorial commentary by Thomas G. Donlan in which he discusses how a new law filled with transportation subsidies exposes federal misrule.
In Barron's Asia: "Should China Be Afraid of Fed Liftoff?" by William Pesek points out that if the Federal Reserve pulls another 1994, China's toxic brew of excessive credit growth and bad loans leaves it vulnerable.
Related Link: EXCLUSIVE: Here's What The Dow-DuPont Merger Means
Columns
Columns in this weekend's Barron's discuss:
How commodities and junk bonds are battling the big hurt
Whether the dollar's run of glory comes to an end with Fed rate hikes
Why activism doesn't work with tech companies
Websites that monitor insider activity and stock prices
What happens when hard-to-trade bonds are owned by mutual funds and ETFs
Why not to use ETF flows to predict where the market is heading
Whether bank payouts headed higher
The past week's dividend hikes
Which companies are benefiting from the drop in oil prices
At the time of this writing, the author had no position in the mentioned equities.
Image Credit: Public Domain
View Comments and Join the Discussion!
Posted-In: American College of Financial Services Andrew Bary Ayako Hirota Weissman Barron's Chuck Bath David Englander Jack WilloughbyMedia Best of Benzinga