Barron's Recap: How To Live Well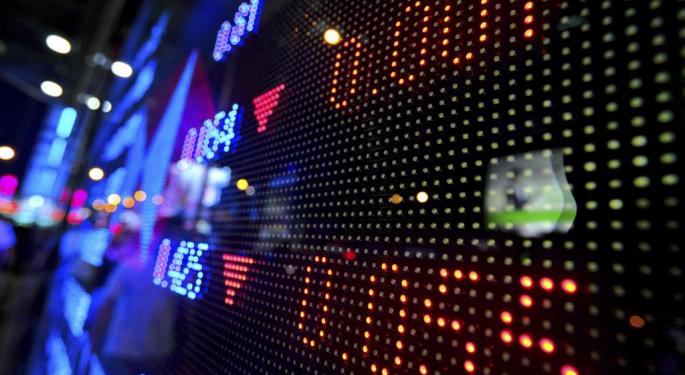 The cover story in this weekend's Barron's is a special report on retirement.
This issue also includes investor recommendations from Chicago's annual Invest for Kids conference.
The prospects for General Motors, Nu Skin Enterprises, HP, Platform Specialty Products and more are covered in feature stories as well.
Cover Story
"Special Retirement Report: How to Live Well" by Reshma Kapadia.
According to this week's cover story in Barron's, few people want to leave their homes as they grow older. Smart planning about health care can make all the difference. So this report offers expert advice on how to invest for the long term, spend wisely and meet your health care needs.
See also: These 11 Companies Are Betting On The Drone Revolution
Feature Stories
In "Retirement Planning: Expert Investing Advice," Avi Salzman interviews Laurence Siegel, director of research at the CFA Institute Research Foundation, a nonprofit think tank. Siegel weighs in on longevity annuity contracts and aggressive saving, and how Vanguard and Uncle Sam can help.
"General Motors' Revival Is Here to Stay" by Jack Hough points out that the automotive giant has bounced back with a big third quarter and makes a case for General Motors Company (NYSE: GM) shares to grow up to 40 percent.
Bill Alpert's "Nu Skin's Controversial Bid to Feed the Hungry" takes a look at why the desire of vitamin and skin-cream marketer Nu Skin Enterprises, Inc. (NYSE: NUS) to feed hungry kids in poor nations is commendable but also risky.
HP Inc (NYSE: HPQ), the printer and personal computer half of the newly split Hewlett-Packard, boasts strong cash flow, leading positions in its markets and a low price-to-earnings ratio, according to "Hewlett-Packard Split: How to Play It" by Andrew Bary.
In David Englander's "Backed by Bill Ackman, Platform Could Rebound," see why free cash flow could rise sharply at Platform Specialty Products Corp (NYSE: PAH), a specialty chemicals company rollup, due to its backers and its savvy founder.
Major investors made recommendations at Chicago's annual Invest for Kids conference, as seen in Jonathan R. Laing's "Hedge Funds' Top Stock Picks and Pans." Discover which stocks were recommended, and why Manhattan apartments and a Bollywood studio should be avoided.
Check out "Little-Known Victory Sycamore Packs a Punch," in which Crystal Kim profiles Gary Miller, chief investment officer of Cincinnati-based Sycamore Capital. His Victory Sycamore Established Value fund has handily beaten the S&P 500 and its competitors over virtually every period.
"Bullish on Convertible Bonds" by Steve Garmhausen offers the best advice of Morgan Stanley Managing Director Kevin Peters, who has seen the advisory business from both sides, as advisor and client. Now Peters advises generations of investors.
In Penta article "Wealthy Investors Should Target Long-Term Trends," find out why UBS advises wealthy clients to use their ability to invest in long-term strategies such as technology, infrastructure and the needs of the aging.
"Two Weeks in Paris Discussing Climate Change" is an editorial commentary by Thomas G. Donlan in which he asks whether the world will pay up for a serious defense against climate change.
In Barron's Asia: "Why the Takata Crisis Threatens Abenomics" by William Pesek suggests that the airbag scandal is an existential crisis for Abenomics, and that Shinzo Abe must make an example of the global automotive parts company.
See also: Jim Chanos: I'm Shorting Alibaba, Going Long JD.com
Columns
Columns in this weekend's Barron's discuss:
Whether new jobs numbers add up to a December rate hike
What poor-quality earnings may signal
Why bank stocks might not rally
Why tech startups have become shy about going public
A new options-and-futures site aimed at the masses
How hard funds that owned Valeant Pharmaceuticals have been hit
Exchange traded funds that benefit from Japan's recovery
The past week's dividend hikes
How to protect family wealth over generations
At the time of this writing, the author had no position in the mentioned equities.
Keep up with all the latest breaking news and trading ideas by following Benzinga on Twitter.
View Comments and Join the Discussion!
Posted-In: Barron's General Motors hewlett-packard HP Nu Skin EnterprisesShort Sellers Top Stories Media Best of Benzinga