Barron's Recap: Time To Dump Your Bond Funds?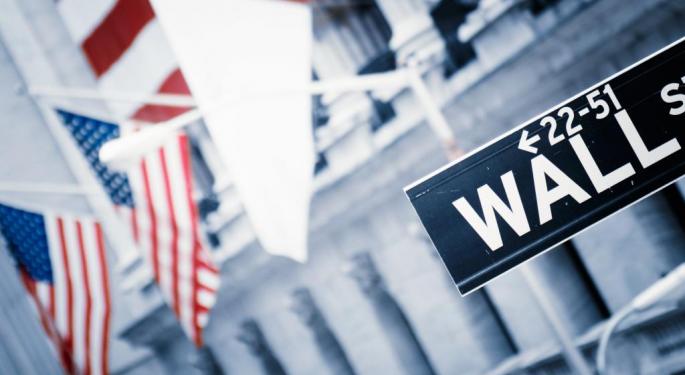 This weekend in Barron's online: the trouble looming for bond funds, Barron's Mutual Fund Quarterly, as well as the prospects for Garmin, Fidelity, AerCap, China and more.
Cover Story
"Bye-Bye Bond Funds" by Sarah Max.
Bond funds have long been valued for their income and their stability, says this week's cover story in Barron's. With interest rates set to rise, however, investors could soon face losses. Is it time to dump your bond funds? See how to protect your portfolio.
See also: The Pros & Cons Of Buying Foreign Stocks OTC
Feature Stories
"We're Beating the Market This Year" by Avi Salzman says that the 73 bullish picks for this year from Barron's have gained an average 3.7 percent so far in 2015. That performance compares with a decline of 1.1 percent seen in the S&P 500.
Alexander Eule's "Garmin: Navigating From the Car to the Wrist" suggests that prospects in the wearable-technology market for Garmin Ltd. (NASDAQ: GRMN) are looking good. And its shares are cheaper than those of competitor Fitbit as well.
In "It's Official: Fidelity Best Broker for the 'Little Guy'," Bill Alpert points out that the trading arm of this big asset manager offers top price improvement on small trades. That is according to newly released industry figures.
Aircraft-leasing giant AerCap Holdings N.V. (NYSE: AER) trades at eight times earnings, says "Cheap Play on the Global Travel Boom" by Andrew Bary. See why Barron's thinks shares could climb 35 percent as earnings beat estimates.
"Better Data for Better Investing" is an editorial commentary by Jack T. Ciesielsk that makes the case that, though the U.S. Securities and Exchange Commission made a good start in 1993 when it created a system for electronic publishing of corporate data, now it is time to do a better job for investors.
In Barron's Asia: "Erratic China Raises Allure of Japan, Korea" by Wayne Arnold makes a case that China's volatile markets now make Korea look like a haven of sanity, while Japan's Topix now looks relatively cheap as well.
Special Feature: Barron's Mutual Fund Quarterly
In Beverly Goodman's "Reasons for Skepticism," see what the latest Barron's Mutual Fund Quarterly has to say about such topics as bond wariness, the rejuvenated Janus and actively managed exchange traded funds.
Check out "Janus Capital Is on a Winning Streak," in which Ben Levisohn reveals how mutual fund firm Janus Capital Group Inc (NYSE: JNS) has recovered from its boom-and-bust past, thanks to the leadership of CEO Richard Weil.
"Assessing Alternative Funds: Down but Not Out" by Emily Bary focuses on how inflows to these hedge fund-like investments plunged in 2014, but a survey reveals that many advisors still use them, especially long/short and multistrategy.
Eaton Vance Corp (NYSE: EV) appears to have a good chance of winning final SEC approval for its non-transparent ETFs, according to Chris Dieterich's "Actively Managed ETFs Moving Forward, Slowly." See why Barron's thinks their fate could be a bellwether for the industry.
In "Applying Old Lessons to New Money" by William Green, Dorsey Asset Management founder Pat Dorsey is featured. See how Dorsey uses a "moat" strategy derived from Warren Buffett to create a portfolio of 13 stocks around the world.
Greek default issues and the strong dollar notwithstanding, international and European funds have outperformed U.S. stock funds, points out Michael Vallo's "Better Returns Abroad." Rate-sensitive funds have stumbled as well.
See also: Reasons To Be Bearish On Apple Ahead Of Earnings
Columns
Columns in this weekend's Barron's discuss:
Stock market manipulation from Beijing
Grimbo, or Greece in limbo
What the upheaval in China means for Xi Jinping
A new office REIT that looks like a bargain
China's impact on tech stocks like Apple
Economic growth and higher wages
Why dividend hikes are expected to cool this quarter
At the time of this writing, the author had no position in the mentioned equities.
Keep up with all the latest breaking news and trading ideas by following Benzinga on Twitter.
View Comments and Join the Discussion!
Posted-In: Aercap Apple eaton vance Fidelity Garmin Janus Capital Barron'sMedia Best of Benzinga