Barron's Recap: The Question Of Silicon Valley Profits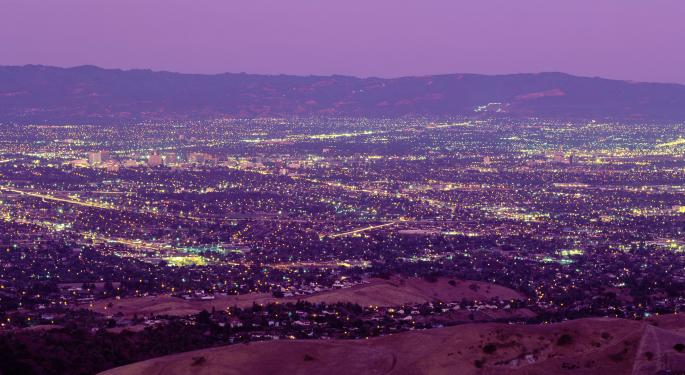 This weekend in Barron's online: how tech giants inflate earnings, the world's most respected companies, as well as the prospects for Gannett, ClubCorp, Legg Mason, Boeing, Greece and more.
Cover Story
"Silicon Valley Profit Caper" by Andrew Bary.
This week's Barron's cover story asks why no one seems to care that earnings of a dozen big technology companies will be overstated by more than $16 billion this year.
At issue in this tech industry exclusive are companies like Facebook, Twitter and Google that compensate employees with restricted stock. Those costs do not show up in earnings. In fact, the earnings of many tech giants would melt away if stock compensation were appropriately reflected in earnings, says the article.
See why Warren Buffett, David Einhorn and others argue that stock-compensation expense should be included in earnings. And the article features a look at the specific numbers for the former chief financial officer at Morgan Stanley, who is now CFO at Google.
See also: Weekly Tech Highlights: Tesla's Model 3 Still On For 2017, 'Inside Out' Vs. 'Jurassic World' And More
Feature Stories
"Apple Tops Barron's List of Respected Companies" by Vito J. Racanelli presents the annual ranking of the most respected companies in the world. Apple Inc. (NASDAQ: AAPL) holds on to its spot at the top of the list. See which companies are close behind and why corporate ethics matter.
Alexander Eule's "Gannett Split Could Lift Broadcast Shares 20%" takes a look at the efforts of Gannett Co., Inc. (NYSE: GCI) to spin off its newspapers to focus on broadcast. See why Barron's thinks TV could shine, while publishing may flounder.
In "A Top Biotech Hedge Fund's Favorite Picks," Michael Shari offers a profile of Peter Kolchinsky, portfolio manager of the RA Capital Healthcare fund. Find out why Kolchinsky looks for companies that do not overspend in the pursuit of promising drugs. He also names some of his favorite picks.
William Eigen III, manager of the JPMorgan Strategic Income Opportunities fund, is interviewed in "Bracing for Rising Rates" by Reshma Kapadia. Eigen explains why he is holding plenty of cash in expectation that the 33-year bond bull market is coming to an end.
In David Englander's "Hitting It Straight Down the Fairway," the focus is on ClubCorp Holdings Inc. (NYSE: MYCC). See why the operator of golf, country and professional clubs is thriving with a strategy focused on acquisitions and on renovating properties.
"Legg Mason: Room to Run" by Jack Hough makes the case that, after seven straight years of outflows, the assets under management at Legg Mason Inc (NYSE: LM) are back on the rise -- and so are its shares. See why the stock could gain another 20 percent.
"Grease the Skids for Greece" is an editorial commentary by Thomas G. Donlan that suggests Greece ought be launched into the uncharted waters of economic reality. In addition, the U.S. high court affirms a raisin farmer's rights.
Follow-up article "Is Greece Doomed by Debt?" says that the southern European nation still needs a 50 percent haircut, just as Barron's said four years ago. Also see why Boeing Co (NYSE: BA) may be ready to soar under a new CEO.
In Barron's Asia: "Stock Market Tantrum Forces China Rate Cut" by Robert Guy suggests that China's investors will cheer the looser policy, but asks whether the rate cut will be enough to prompt banks to lend and boost growth.
See also: China's $370 Billion Margin Call
Columns
Columns in this weekend's Barron's discuss:
What happens if Greece defaults
What it means that share buybacks are shrinking
The spin-off plans at Darden Restaurants, Inc. (NYSE: DRI)
The prospects for Apple Music
How volatility favors active hedge funds
ETF "barbells" that combine short-term and long-term funds
What is new with the dividend from Walt Disney Co (NYSE: DIS)
Why GDP is on track for 3.5 percent growth
Delusions about the consequences of low oil and rising interest rates
At the time of this writing, the author had no position in the mentioned equities.
Posted-In: Apple Apple Music Barron's Boeing ClubCorp Darden RestaurantsTop Stories Media Best of Benzinga
View Comments and Join the Discussion!