Barron's Recap: The 2015 Midyear Roundtable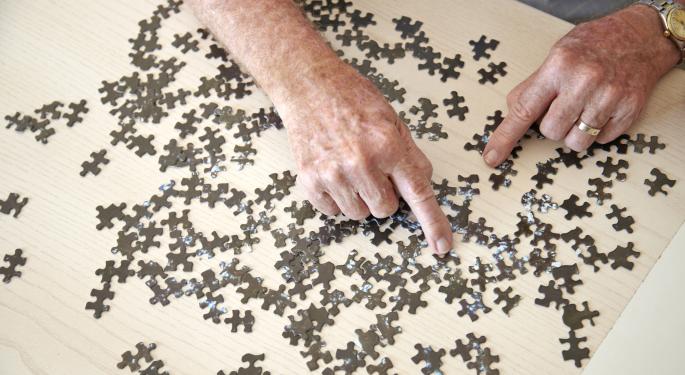 This weekend in Barron's online: the Barron's midyear roundtable, high-yield bond funds with tax-free payouts, as well as the prospects for Prudential Financial, Precision Castparts, Expedia, Denny's, Smith & Wesson and more.
Cover Story
"Barron's Midyear Roundtable: Picking Your Spots" by Lauren R. Rublin.
The panel of 10 experts sees the stock market rising just 5 percent, at the most, in the second half of 2015, according to Barron's latest cover story. However, they see plenty of opportunities to best that average, such as better earnings from General Motors Company (NYSE: GM) and a turnaround at Las Vegas Sands Corp. (NYSE: LVS) and more.
See what the likes of Mario Gabelli, Meryl Witmer and Bill Gross see coming up for the rest of this year, as well as the roundtable's 46 recommendations.
See also: Cyber Hackers Focused On Government Targets
Feature Stories
"Prudential Financial: Don't Knock the Rock" by Lawrence C. Strauss discusses how even with regulatory concerns dogging insurer Prudential Financial Inc (NYSE: PRU), the worries are overblown. See why Barron's thinks shares look like a solid buy.
Leslie P. Norton's "Precision Castparts' Shares Offer a Rare Bargain" makes a case that Precision Castparts Corp. (NYSE: PCP), the well-respected industrial maker of casings, fasteners and other machine parts, will overcome problems among oil and gas clients.
In "These Funds Boast Yields as High as 9%," Andrew Bary names a dozen municipal and taxable closed-end bond funds that feature attractive tax-free payouts and high taxable yields. However there are potential risks, such as rising interest rates.
Jamie Horvat, manager of the Vanguard Precious Metals & Mining fund, does not think gold prices will fall much further, according to "A Precious Metals Fund That Ignores Gold Prices" by Simon Constable. Even if they do, there are some holdings that could provide a margin of safety.
In Crystal Kim's "Art of the Travel Deal," the CEO spotlight is focused on Dara Khosrowshahi. Find out how Khosrowshahi transformed Expedia Inc (NASDAQ: EXPE) from a tech laggard into a tech leader. Also see what challenges await the travel website.
"New Era in Health Care?" is an editorial commentary by Thomas G. Donlan that suggests that as the Supreme Court prepares to rule on another challenge to Obamacare, Republicans in Congress should review their principles.
Follow-up article "Goodyear's Stock on a Smooth Ride 25% Higher" indicates that plenty of upside potential remains in Goodyear Tire & Rubber Co. (NASDAQ: GT), and it shares why it is time for Fossil Group Inc (NASDAQ: FOSL) to rally and Micron Technology, Inc. (NASDAQ: MU) to rebound.
In Barron's Asia: "Asia Caught in Currency War Crossfire" by Wayne Arnold takes a look at how the recent retreat in the yen has lifted exports from Japan but also has spurred rival Asian economies to weaken currencies.
See also: What You Don't Know About Banks Could Fill A Book
Columns
Columns in this weekend's Barron's discuss:
A bull-market mindset that has taken hold around the globe
The Federal Reserve's next move
Why lower profit margins might not sink stocks
Whether it is premature to write off the Apple Watch
The joy of portfolio tidying
China's A shares come to emerging markets indexes
The past week's dividend hikes
Signs of future wage gains
Lessons from the latest hack of government computers
Online Exclusives
Barron's online exclusives this weekend include:
"2 Cheap Small-Caps That Can Rise by at Least 25%" by Jack Hough. Denny's Corporation (NASDAQ: DENN) and Smith & Wesson Holding Corp (NASDAQ: SWHC) are in very different businesses, yet they share much in common. Shares of both have soared lately, and they can still rise handily, says Barron's. See why Denny's should continue to deliver grand-slam results and why Smith & Wesson sales are on target.
At the time of this writing, the author had no position in the mentioned equities.
Keep up with all the latest breaking news and trading ideas by following Benzinga on Twitter.
View Comments and Join the Discussion!
Posted-In: Apple Watch Barron's Denny's Expedia Fossil General MotorsTop Stories Media Best of Benzinga