Barron's Recap: Taking Another Look At Mutual Funds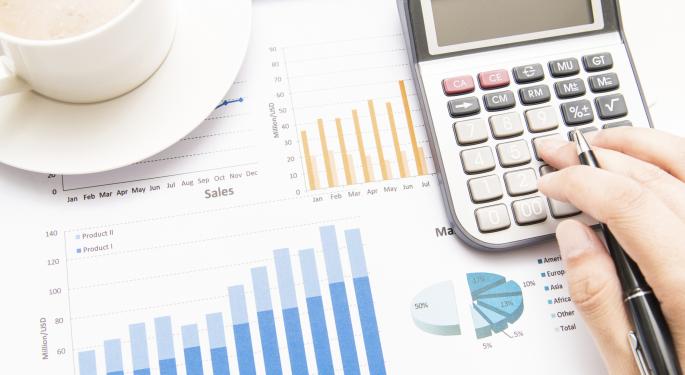 This weekend in Barron's online: the quarterly guide to mutual funds, where to find yield in the current market, as well as the prospects for Eastman Chemical, Towers Watson, Owens-Illinois, Trex and more.
Cover Story
"Righting the Ship at Magellan, Pimco Total Return" by Sarah Max.
High-profile funds at Fidelity, Pimco, T. Rowe Price and Janus have returned to a market-beating course, according to this week's Barron's cover story. And new managers are making their marks at high-profile funds at T. Rowe Price and Janus. See why Barron's says it is time for another look at mutual funds.
See also: Bond Fund PIMCO May Lose 'World's Largest' Title
Feature Stories
"10 Stocks With Reliable Yields Up to 5.7%" by Andrew Bary offers a look at some S&P 500 components that currently offer high yields and the potential for growth, such as Caterpillar, Philip Morris and Duke Energy. Find out where there is still is plenty of yield left in the stock market.
Jack Hough's "Eastman Chemical Is Ready to Rebound" points out some of the attractions Eastman Chemical Company (NYSE: EMN). These include its 35 percent upside, a 2.4 percent dividend, as well as an 8.6 percent free cash flow yield.
In "Health-Care Reform's Next Big Beneficiary," Sandra Ward examines Towers Watson & Co (NASDAQ: TW). See why shares of this leader in running private health exchanges for companies could rise up to 20 percent.
The world's largest glass maker has cleaned up its balance sheet and is cutting costs, according to "At Owens-Illinois, the Glass Is Half-Full" by David Englander. Barron's makes a case for the shares of Owens-Illinois Inc (NYSE: OI) to rise an additional 25 percent.
See "CEO Spotlight: How Ron Kaplan Rescued Trex" by Alexander Eule to discover how this chief executive overhauled nearly every aspect, from finance to the factory floor, of Trex Company, Inc. (NYSE: TREX), the deck-materials company.
"A Slippery Course of Study" is an editorial commentary by Thomas G. Donlan that discusses how economics is a science that is vulnerable to preconceptions.
In Beverly Goodman's Letter From the Editor, "Look Forward, Not Back," she points out that, despite probably knowing better, a lot of investors still put too much emphasis on past performance when they try to decide where to invest.
Special Feature: Mutual Fund Quarterly
"Fear Chasers" by Reshma Kapadia takes a look at how money is flowing these days into so-called liquid-alt funds from investors who are looking to hedge away risk. See why, so far, results of this move have been mixed.
Lewis Braham's "Out of Russia Shadow: ETFs for Emerging Europe" points out that though Poland, Hungary and Romania may have booming economies, their stock markets also are tainted by Russia. Barron's offers a guide for investing in emerging Europe.
In "A Winning Quarter for Active Managers" Michael Vallo discusses ways in which the market was more volatile and less correlated in the first quarter than in recent history. Find out why that may be paving the way for active managers to trounce the index twice over.
See how Fuller & Thaler Asset Management portfolio manager David Potter puts economist Richard Thaler's behavioral-economics theories into practice, in Crystal Kim's "Invest Like Spock, Not Homer Simpson." Don't let lapses in judgment and a herd mentality hamper your investing.
In Chris Dieterich's "ETF Investing, Rube Goldberg-Style," investors are warned about the latest fad in exchange traded funds: ETFs owning other ETFs in order to create complex strategies. It may be convenient, but it should create concerns about quality.
See also: Why The Auto Industry Had Its Strongest March In 15 Years
Columns
Columns in this weekend's Barron's discuss:
Why Ben Bernanke now sees fundamentals dictating long-term interest rates
How savvy stock pickers could find an edge in a crazy market
How volatile energy prices are keeping airlines honest
What Internet leaders must do as the cloud approaches its peak
Legislation that allows smaller companies to raise money directly from the public
How to buy the Apple Watch
Stock market strength in Europe and Japan
Another biography of Steve Jobs
The past week's dividend hikes
Ignoring the rules about seniors and their finances
The release of a 1987 U.S. weapons report
At the time of this writing, the author had no position in the mentioned equities.
Keep up with all the latest breaking news and trading ideas by following Benzinga on Twitter.
Posted-In: Barron's eastman chemical Fidelity Owens-Illinois PIMCO Towers Watson TrexMedia Best of Benzinga
View Comments and Join the Discussion!