Barron's Recap: Here's How The 'Superrich' Hedge Their Bets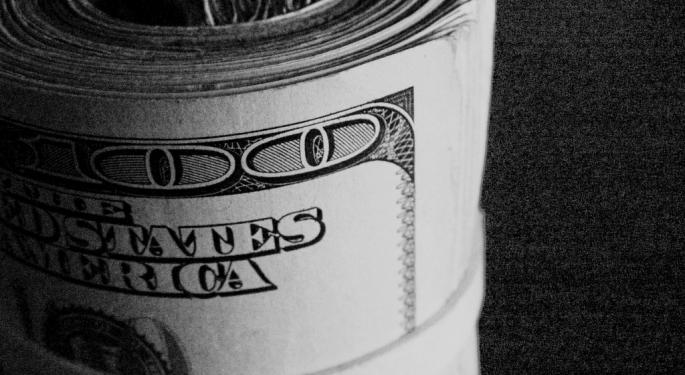 This weekend in Barron's online: The latest Barron's roundtable, a "bogey" for Barron's, topics from Davos, the superrich hedge their bets, as well as the prospects for LVMH, Phillips 66, Callaway Golf and more.
Cover Story
"Barron's Roundtable: Masters of the Game" by Lauren R. Rublin.
In this week's cover story in Barron's, the roundtable experts predict sluggish economic growth and subdued gains for stocks this year. Discover where to find value around the world.
See why Bill Gross doubts interest rates will rise much. Meryl Witmer suggests four out-of-favor companies that have strong prospects. Marc Faber believes the market high for 2015 may be already behind us. The 10 roundtable experts weigh in on the effects of lower energy prices, easy money and more.
See also: EXCLUSIVE: Peter Schiff And Ron Insana On Where To Invest In 2015
Feature Stories
"LVMH Looks Too Pricey" by Jack Hough suggests that the luxury goods conglomerate could face markdowns in profit estimates due to the slowing of luxury sales growth. See how troubles in China, Russia, Europe and Japan are at the root of the problem for LVMH.
Avi Salzman's "A Rare Bogey for Barron's" takes a look at why Barron's 144 bullish stock picks only rose an average of 4.9 percent last year, versus a 7 percent gain for their benchmarks. Check out the article to see why the Barron's bearish picks lagged behind as well.
In "Phillips 66 Shares Could Rise Sharply," Leslie P. Norton makes a case for shares of Phillips 66 (NYSE: PSX) to rise up to 50 percent, despite the plunge in oil prices that has hurt the businesses and stock of this independent energy company.
See what the prospects are for shares of Callaway Golf Co (NYSE: ELY) to jump 50 percent, according to David Englander's "Out of the Rough, Callaway Scores." Discover how this maker of golf clubs and balls has brought new focus to its core brands.
Check out "Under Dark Skies, the Mighty Flock to Davos," in which Jonathan Buck explores what there was to discuss at the World Economic Forum in Switzerland, such as terrorism, Ukraine, eurozone deflation and European Central Bank stimulus. And don't forget the parties.
In Reshma Kapadia's "A Fund That Does the Dividend Math," Alex Crooke, manager of Henderson Global Equity, is profiled. Crooke shares why he likes companies with stocks that yield at least 2 percent, and ones that can lift their payouts while they generate strong cash flow.
The world's billionaires are poised to grow by 80 percent in 2020 as their wealth expands, according to Penta article "How the Superrich Hedge Their Bets" by Robert Milburn. See why some Americans opt to renounce their citizenship to avoid taxes.
"Explaining Today's Menu" by Steve Garmhausen offers the best advice of Randall Linde of AGP Wealth Advisors. See why Linde currently likes real estate investment trusts, and how he invites clients to participate in investment decisions while giving them clear guidance on their best options.
"Are You Charlie? Really?" is an editorial commentary by Thomas G. Donlan in which he suggests that, though millions marched and bought magazines, not all is forgiven.
See also: Jim Cramer Advises His Viewers On Array Biopharma, GoPro & Sprint Corp
Columns
Columns in this weekend's Barron's discuss:
The surprise end of the Swiss franc's peg against the euro
Signs that the long bull run may be coming to an end
The prospects for telecom equipment makers
Important additions to this year's 1099 forms
The Dell XPS 13 as the gadget of the week
The popularity of global real estate mutual funds and ETFs
The debut of a new anti-hacker fund
Dividend hikes from Schlumberger and others
The latest of Social Security reform
Three men instrumental to the Industrial Revolution
At the time of this writing, the author had no position in the mentioned equities.
Keep up with all the latest breaking news and trading ideas by following Benzinga on Twitter.
Image credit: Chris Potter, Flickr
View Comments and Join the Discussion!
Posted-In: Barron's Callaway Golf LVMH Phillips 66 Schlumberger World Economic Forum Barron'sMedia Best of Benzinga