Barron's Recap: Mutual Fund Quarterly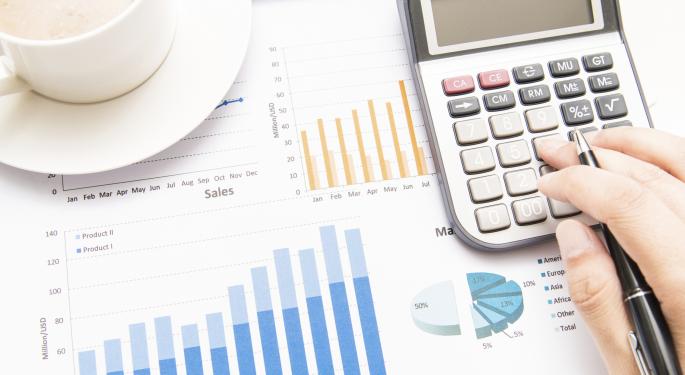 This weekend in Barron's online: the latest mutual fund quarterly, why the bull run is not dead yet, as well as the prospects for Best Buy, Plum Creek Timber and more.
Cover Story
"Return of the Mutual Fund Stockpickers" by Sarah Max.
This week's cover story in Barron's suggests that 2014 was a dark time for active mutual fund managers. However, as interest rates rise, those managers likely will recapture their former glory.
See how the 10 largest actively managed funds performed in 2014, as well as the 10 top performers for the year. And see why one expert, when asked whether active management was dead, responded, "It's a good headline. Usually, people say that right before everything turns around."
See also: 15 Trends That Will Shape Financial Markets In 2015
Feature Stories
"The Bull's Long Run Is Not Over Yet" by Gene Epstein demonstrates why, if the historical record is any indication, the stock market returns will remain positive for the next five years. But see how much the bull will slow down in 2015.
Jack Hough's "Best Buy Is in the Sweet Spot" discusses why profits at Best Buy Co Inc (NYSE: BBY) should surge, even as the price of a 4K television falls below $2,000. See how that could boost the struggling retailer's shares by 20 percent or more.
In "Why We Fell Short Last Year," David Englander takes a look at why, though Barron's small-cap picks for 2014 included some winners, overall they failed to live up to expectations. Check out the article for a closer look at the hits and misses.
The CEO spotlight is turned on Rick Holley of Plum Creek Timber Co. Inc. (NYSE: PCL) in Sandra Ward's "Seeing the Forest and the Trees at Plum Creek Timber." Discover why the real estate investment trust had topped the S&P 500 for 25 years, and why there are more gains to come.
"Three Cheers for Cheap Oil" is an editorial commentary by Thomas G. Donlan that discusses why there is no such thing as too much of a good thing.
Letter from the editor "How to Beat the Market" by Beverly Goodman offers a little background on this week's cover story and special feature in Barron's.
Special Feature: Mutual Fund Quarterly
"Dodge & Cox: The Minimalists Next Door" by Sarah Max features one firm with a superior performance, a small roster of funds and steady inflows that are bucking nearly every current trend in the mutual fund industry. Check out the article to see how it is done.
In Chris Dieterich's "Why Bespoke ETFs Don't Suit Every Investor," see why custom-made exchange traded funds may be all right for the institutional investors designing them, but such ETFs may not fit very well in the average investor's portfolio.
Lewis Kaufman, who runs the Thornburg Developing World fund, shares why he is betting on India, China and Brazil this year, in the article "Thornburg's Lewis Kaufman: A Bargain Hunter in Emerging Markets" by Lawrence C. Strauss.
See "Stocks Are Back on Track," in which Michael Vallo focuses on how actively managed stock funds were able to turn third-quarter losses into fourth-quarter gains. Also discover why most sectors were up, but oil prices played a big role all across the market.
"Fourth-Quarter Results by Sector," a Barron's table, shows how the mutual funds fared, over a 10-year period, with quarterly dividends and monthly reinvestments included.
Another Barron's table, "Leaders & Laggards -- Fourth-Quarter 2014," offers a look at the best and worst mutual fund performers in the most recent period.
See also: Activist Investors Picking Up Where They Left Off
Columns
Columns in this weekend's Barron's discuss:
The allure of cheap, closed-end funds
Why central bankers hold the key to the markets' future
Historically, how stocks have performed after oil plunges
Potential winners from the Consumer Electronics Show
The rapid growth of Quora
Digital audio products unveiled at the Consumer Electronics Show
Troubling trends lurking in the latest jobs report
The outlook for dividend payouts in 2015
How to pay for infrastructure improvements
At the time of this writing, the author had no position in the mentioned equities.
Keep up with all the latest breaking news and trading ideas by following Benzinga on Twitter.
Posted-In: best buy Consumer Electronics Show Plum Creek Timber Barron'sMedia Best of Benzinga
View Comments and Join the Discussion!