Barron's Recap: Schlumberger Drills For Profits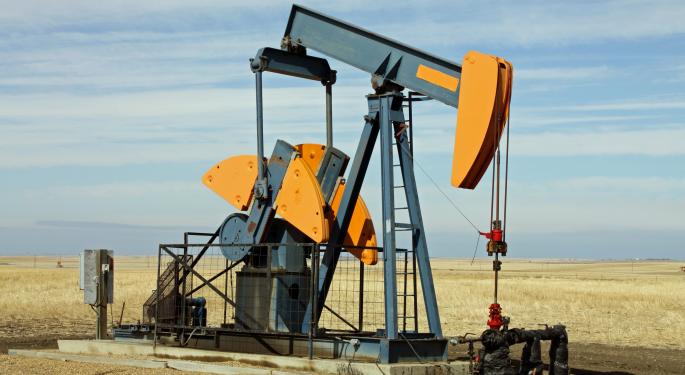 This weekend in Barron's online: a profile of Schlumberger, looking for summer bargains among stocks, as well as the prospects for Kinder Morgan, TNT Express, ABM Industries and more.
Cover Story
"Right on Target" by Sandra Ward.
Schlumberger (NYSE: SLB) has 50 percent or more upside, says this week's cover story in Barron's. The energy services giant has stepped up its game and is focusing more of its world-class services in North America.
The article discusses this Houston-based company's aggressive push to gain share among onshore exploration-and-production companies in North America and how it has become a leader in extracting liquids from shale basins via the booming hydraulic fracturing business that is reshaping the industry.
See how recent acquisitions are helping to shape Schlumberger and how the company compares to smaller rivals Halliburton and Baker Hughes. See also why its shares are not yet reflecting the prospects for sharp earnings gains.
See also: 3 Energy Companies Investing In Startups
Feature Stories
Andrew Bary's "Richard Kinder's Brilliant Financial Move" asks whether, after Kinder Morgan (NYSE: KMI) surprised investors by announcing that it would buy in its master limited partnerships (MLPs), this ploy can create value?
"Searching for Summer Discounts" by Jack Hough makes the case that though the broad market may look fully priced, the recent retreat has brought some stocks back down to reasonable levels. See the article to find out where the bargains are.
In "Europe's TNT Express Needs to Rethink Its Route," Jonathan Buck explains how this Netherlands-based package-delivery company has struggled to find the best strategy to thrive in its fiercely competitive market.
Shares of ABM Industries (NYSE: ABM) look cheap, says "Cashing In by Cleaning Up" by David Englander. See why rising office occupancy rates are a sign of better days ahead for this New York-based window washer, carpet cleaner and furniture polisher.
See "Ready, Set: Go Japan" for Leslie P. Norton's profile of the MainStay ICAP International Value fund. Find out why the fund's managers are bullish on Japan, even if its market is far off its 1989 high after investors fled in 2013. "People are underappreciating the structural reform under way," says one manager.
"A Bull's Advice: Get Ready for S&P 2500" by Lawrence C. Strauss features an interview with Stephen Auth, who is a chief investment officer of asset manager Federated Investors. See why Auth thinks the bears have underestimated the economy and the markets.
Michael Vallo's "Master of Disaster" offers the best advice from independent financial advisor Spuds Powell. In this article, Powell explains how and why he and his team at Kayne Anderson Rudnick are ready for a market correction.
It has been 79 years since the Nazi looting, points out James H. Smalhout in Other Voices article "A Specter Haunting Europe." Yet many descendants of Jews and other victims have never received proper compensation.
In Penta article "My Book, Their Movie," editor Richard C. Morais discusses what it was like to see the characters from his debut novel, "The Hundred-Foot Journey," come to life on the big screen.
"Open the Door Wider" is an editorial commentary by Thomas G. Donlan in which he discusses how U.S. immigration policy should be reformed to benefit the economy.
See also: Warren Buffett Portfolio Shuffle Provokes Muted Market Reaction
Columns
Columns in this weekend's Barron's discuss:
Geopolitics and the recent rebound of stocks
How worrisome the bad economic news from Germany, Japan and China really is
Who is posing big challenges in the networking industry
Kim Kardashian and King Digital Entertainment
Two websites for shopping for exchange traded funds (ETFs)
A rugged new camera as the gadget of the week
Why investors are still exiting stocks and moving into bonds
What one columnist has discovered while covering ETFs for Barron's
Dividend stocks that are playing catch-up
Rising optimism among small businesses
Keep up with all the latest breaking news and trading ideas by following us on Twitter.
View Comments and Join the Discussion!
Posted-In: ABM Industries Barron's Kinder Morgan Schlumberger TNT Express Barron'sMedia Best of Benzinga