Barron's Recap: Beware the Zillow Merger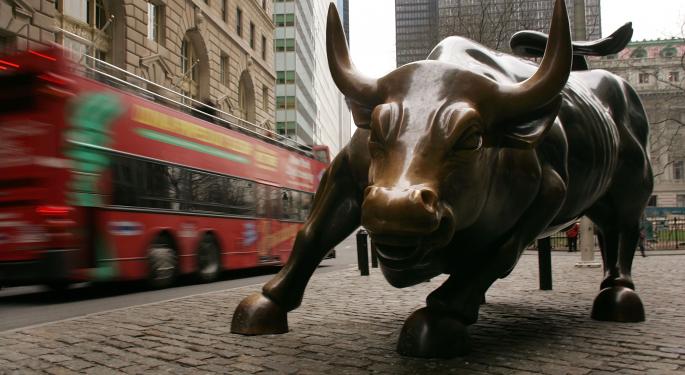 This weekend in Barron's online: a look at the Zillow-Trulia merger, as well as the prospects for Terex, Sterling Bancorp, master limited partnerships and more.
Cover Story
"Pricey Fixer Upper" by Bill Alpert.
The merger of real estate websites Zillow (NASDAQ: Z) and Trulia (NYSE: TRLA) may not be the sure winner that bulls contend, says this week's cover story in Barron's.
The new real estate site may have strong curb appeal, but how well does it stand up to close scrutiny? See why Barron's thinks that Zillow shares could fall by 50 percent.
See also: Will Investing In Water Be The Next Big Thing?
Feature Stories
Andrew Bary's "Opportunity in the Melee" suggests that abandoned merger plans and concerns about the future of tax inversions have created plenty of bargains among the shares of the affected companies. See where the action is.
"Why Terex Could Rise 30%" by Jack Hough makes the case that as big construction projects get underway, prospects for crane maker Terex (NYSE: TEX) are also growing. See the four ways that investors have to win.
In "Growth Opportunities Abound for New York's Sterling Bancorp," David Englander explains that the merger of Sterling Bancorp (NYSE: STL) and Provident New York has left the bank well-positioned. See why shares could rally 20 percent.
See "The New Frontier for MLPs" by Michael Aneiro to find out what wisdom Barron's MLP Roundtable participants have to offer on the best types of funds and top companies when it comes to master limited partnerships.
In a special letter from the editor, "Barron's Editor Goes Hollywood," see how persistence has paid off for Penta editor Richard C. Morais, as a movie based on his debut novel, The Hundred-Foot Journey, opens in theaters.
Harold Levy and Eric Stone are profiled in "First Eagle Fund Plays All the Angles" by Sarah Max. The article discusses how the fund's co-managers have thrived by buying deeply discounted stock in companies that are undergoing transition.
"Nick Heymann Is Selectively Bullish on Industrial Stocks" by Lawrence C. Strauss features an interview with veteran analyst Nick Heymann. Check out the article to discover why Heymann sees 20 percent upside potential in General Electric (NYSE: GE).
Leslie P. Norton's "United Rentals' Michael Kneeland" is a CEO spotlight article. According to the article, Kneeland's overhaul of the equipment-rental outfit is one of the great post-crisis stories in industrial America.
"Outgo Exceeds Income" is an editorial commentary by Thomas G. Donlan in which he discusses how the annual warning about Social Security and Medicare has gone unheeded again.
See also: 3 Reasons To Go Long In Warren Buffett's Favorite Bank
Columns
Columns in this weekend's Barron's discuss:
The many forces that are trying to boost equities
The odds of a victory for Valeant in its pursuit of Allergan
Positive surprises in economic data
The rosy promise of so-called yieldcos
The state of small-company value funds
The value of patience with exchange traded funds
Dividend hikes from Monsanto and others
Controversy over gasoline reserves
New mobile apps aimed at millennials
Keep up with all the latest breaking news and trading ideas by following us on Twitter.
Posted-In: Allergan as well as the prospects for Terex Barron's Monsanto Sterling Bancorp United Rentals ValeantMedia Best of Benzinga
View Comments and Join the Discussion!