Barron's Recap: The New Contrarian Stocks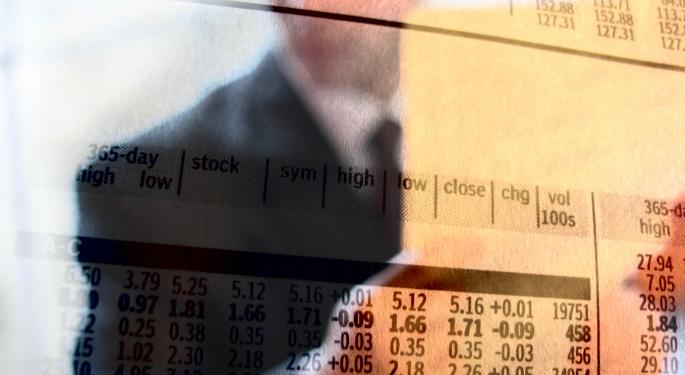 This weekend in Barron's online: six contrarian stock picks and how Barron's stock picks fared in the first half, as well as the prospects for Halliburton, Copart, Horsehead Holding, Juniper Networks and more.
Cover Story
"The New Contrarian Stocks" by Reshma Kapadia.
While investors have shunned cyclical stocks in favor of utilities and Internet stocks, it may be time to bet on global growth, according to this week's cover story in Barron's.
Investors should look for companies and sectors that have been largely ignored. Right now, that means technology, energy, industrials and financial services. See which six relatively cheap stocks Barron's has identified that should benefit from the global recovery.
See also: Apple Could Destroy This Startup In One Move
Feature Stories
Robin Goldwyn Blumenthal's "Halliburton Tools Up for the Revolution" suggests that oilfield-services giant Halliburton (NYSE: HAL) seems to have left its controversial past behind. Check out the article to see why the stock could rise as much as 20 percent.
"Barron's Stock Picks Beat the Market -- Again" by Avi Salzman points out that Barron's 80 bullish picks in the first half of 2014 "walloped the market" and gained an average of 7.4 percent. See why their 2013 picks had good news, too.
In "Car Wrecks Are Our Business," Christopher C. Williams focuses on Copart (NASDAQ: CPRT), the largest operator of junkyards and auto-salvage auctions in the United States. Could shares really rise 20 percent or more in a year?
Closed-end funds are more suited to market timers than buy-and-hold investors, said Jack Hough's "Searching for Bargains in Closed-End Funds." Check out the article to learn more about four such funds that have yields of up to eight percent.
"How a Fidelity Manager Invests in the Future" by Simon Constable offers a profile of Gavin Baker, who runs the Fidelity OTC Portfolio. See how Baker invests in companies making the future. In other words, his fund has a heavy weighting in technology and other innovative companies.
In Lawrence C. Strauss's "A Clearer Window Into Hedge Funds," an interview with Ray Nolte, chief investment officer of SkyBridge Capital, is featured. Hathaway shares why better transparency and information, plus event-driven strategies, have helped his firm's results.
Horsehead Holding (NASDAQ: ZINC) produces zinc by recycling dust from electric-arc furnaces, explains "Horsehead Holding: An Unusual Zinc Play With 30% Upside" by David Englander. See why a new plant could be a game-changer for the company's earnings and its shares.
Barron's Penta article "Squeezing the Global Private Banks" takes a look at how, while the 209 biggest wealth managers raised their assets under management by 19.7 percent last year, the costs also grew faster than earnings. See why the Asian market is a big reason for costs getting out of control.
See "Juniper Networks: Why the Stock Could Climb 30% or More" by Tiernan Ray to discover how, with a big hedge fund pushing for change, former dot-com darling Juniper Networks (NYSE: JNPR) may have big upside.
Michael Vallo's "Maintaining Perspective" offers best advice from Jan Hobbs, a Barron's top 100 advisor. Although the article said she is cautious about stocks, Hobbs sees good value in emerging markets funds. Hobbs shares some of her current picks.
"The National Dilemma" is an editorial commentary by Bill White, author of America's Fiscal Constitution: Its Triumph and Collapse. He indicates that the debt is growing faster than the revenue that services it.
See also: What Are Climate Bonds And Why Should You Care?
Columns
Columns in this weekend's Barron's discuss:
Why stocks rebounded after bad news from Ukraine and the Middle East
The warning sounded by OEX options
What could spell the end of a multi-decade rally in small-caps
Why funds should not deviate from their benchmark too much
Risks in exchange traded funds with sell-off protection strategies
Who has been raising their dividends
The Congressional Budget Office's call for a plan to curb debt growth
Whether the president wants fast-track trade negotiation authority
Web sites that provide alerts when portfolios get too pricey
Keep up with all the latest breaking news and trading ideas by following us on Twitter.
Posted-In: Barron's Copart halliburton Horsehead Holding Juniper Networks Barron'sMedia Best of Benzinga
View Comments and Join the Discussion!