Barron's Recap: The World's Most Respected Companies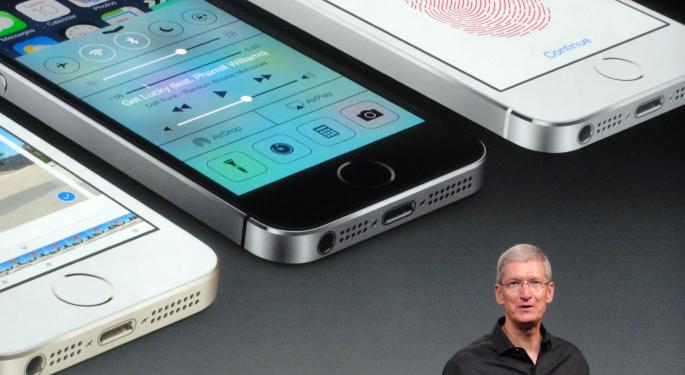 This weekend in Barron's online: the annual ranking of the world's most respected companies, as well as the prospects for International Paper, NetApp, Adobe Systems, ResMed, Bank of America, Chico's FAS and more.
Cover Story
"The World's Most Respected Companies" by Vito J. Racanelli.
Apple (NASDAQ: AAPL) has reclaimed the top spot in Barron's exclusive annual ranking, according to this week's cover story. Berkshire Hathaway (NYSE: BRK-A), last year's winner, drops back down to number two.
Since 2005, Barron's has surveyed institutional investors each year about their views of the 100 largest companies in the world, as measured by total stock market capitalization. See what qualities investors say most inspire their respect. See which companies have rocketed up the list in the past year, and which have plunged. See which industries are rising, and which 16 companies made the list for the first time.
The article also takes a look at how Apple reclaimed its crown as the most respected company, and what might have influenced Berkshire Hathaway's slip to the second position. Berkshire's Warren Buffett famously said that it takes 20 years to build a reputation and five minutes to ruin it. Barron's offers a peek at which companies are doing which.
See also: 4 Tips For Saving Money This 4th Of July
Feature Stories
Sandra Ward's "International Paper Is Packaging Up Profits" points out that this paper and packaging company is ramping up payouts and stock buybacks. See why shares of International Paper (NYSE: IP) could rise up to 40 percent.
"Why NetApp Could Gain 25%" by Jack Hough suggests that, given a free cash flow yield of 14 percent, this networked storage company's shares look dirt cheap. The article also discusses whether NetApp (NASDAQ: NTAP) could be a takeover play.
In "Adobe: From Box to Cloud," Reshma Kapadia explains how this software company has maintained steady earnings growth as it moved its business to a subscription mode. See why Adobe Systems (NASDAQ: ADBE) shares could rise 20 percent.
New rules on home health-care spending could spell trouble for ResMed (NYSE: RMD), according to Bill Alpert's "A Little Less Breathing Room." See how profit growth and the stock's steady gains could be curbed.
See "The Flexible Quant" by Michael Shari for a profile of Justin Abercrombie, the head of the quantitative equity group at Schroders, a big London-based asset manager. He shares why he likes emerging markets, but is short Tesla Motors.
In Lawrence C. Strauss's "A Value Hunter Finds Buys in Europe and Japan," Sarah Ketterer, chief executive at Causeway Capital, is interviewed. See how Ketterer still finds reasonably priced stocks to buy, including Komatsu and Schneider Electric.
The CEO spotlight is turned on "Bank of America's Brian Moynihan" in this article by Steven M. Sears. See how Moynihan has been cleaning up his predecessors' mess, negotiating with regulators and positioning Bank of America (NYSE: BAC) for a more promising future.
"Chico's Dresses Up for Success" by David Englander focuses on the strong position with higher-income women over 35, the stable of growing brands, cash on the balance sheet, no debt and ample free cash flow of retailer Chico's FAS (NYSE: CHS).
"The Turning Point" is an editorial commentary by Thomas G. Donlan that discusses what we can learn from General Grant's decision to pursue and destroy General Lee's army.
See also: Is The World Cup Making U.S. Soccer More Popular Than Ever Before?
Columns
Columns in this weekend's Barron's discuss:
Restructuring the debts of Puerto Rican corporations
Economic data countering the dismal gross domestic product figures
Whether semiconductor stocks will take a breather
The ongoing debate over "Flash Boys" by Michael Lewis
New smartphones from Huawei and ZTE
The decline in buyback announcements
Who wins from a GOP controlled Senate
Institutional investors and hedge funds
A new commodity exchange traded fund
The influence of money in state elections of judges
Keep up with all the latest breaking news and trading ideas by following us on Twitter.
View Comments and Join the Discussion!
Posted-In: adobe systems Apple Bank of America Barron's Berkshire Hathaway Chico's FAS international paperMedia Best of Benzinga