Barron's Recap: 50 Best Annuities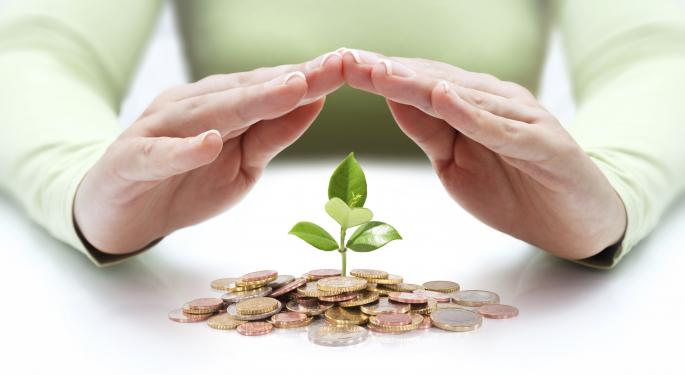 This weekend in Barron's online: an exclusive ranking of the best annuities, alternatives to junk bonds, as well as the prospects for Apache, Pier 1 Imports and more.
Cover Story
"Top 50 Annuities" by Karen Hube.
Investors planning for retirement want simple products with low fees, says this week's cover story in Barron's. The insurance industry's answer is deferred-income contracts. "It's like getting an old-fashioned pension, but it's not with GM or UPS. You build it yourself," says one expert quoted in the article.
Barron's narrowed the vast universe of annuity products to 50 of the most competitive contracts offered by insurance companies with a rating of A- or higher from A.M. Best. The list is divided by annuity type. Barron's found that, overall, rates, fees and payouts improved from last year's levels for both fixed and variable annuities.
See which fixed and which variable annuities made the top 50. See the advantages and disadvantages of the various types of annuities, as well as why advisors caution investors to never consider putting all -- or even a majority -- of their assets into an income annuity.
See also: Gold Becomes Inflation Hedge As Bond Markets Manipulated By Central Banks
Feature Stories
Jack Hough's "6 Smart Alternatives to Junk Bonds" features dividend stocks that could prove more rewarding than the high-yield bonds that are now hitting record lows. General Electric and Amgen make the list. See what else does.
"Re-Energizing Apache" by Lawrence C. Strauss points out that, while its stock is out of favor, Apache (NYSE: APA) has shifted its focus to North America, trimmed its operations in Egypt and made moves to rein in costs.
In "Brutal Week Obscures a Brighter Outlook for Pier I," Christopher C. Williams explains why the long-term strategy playing out at Pier 1 Imports (NYSE: PIR) could pay off. See why the stock could rise up more than 20 percent.
David Lee, T. Rowe Price Real Estate portfolio manager, is profiled in Sarah Max's "Location, Location…" The article discusses why Lee doesn't like big risks and focuses on quality. See why he favors Federal Realty Investment Trust.
See "The Financial Bucket List" by Steve Garmhausen for the best advice from John Barrett of Merrill Lynch. He has a three-part strategy that offers his clientele peace of mind and the flexibility to spend time with their families.
In Lawrence C. Strauss's "Why Stocks Remain the Best Bet," David Kelly, chief global strategist at JPMorgan Funds, is interviewed. See what he projects for U.S. economic growth in the coming years, why he is overweight but cautious on stocks, and how he assesses the financial health of U.S. consumers.
An evening watching students from the prestigious Jacob's Pillow dance school in Massachusetts demonstrates one way of making philanthropy count, says "A Step Toward Smart Giving," a Penta article by editor Richard C. Morais.
"Saving the Climate by Saving Gas" by Dan Becker and James Gerstenzang suggests that U.S. auto makers hurt themselves when they opposed tougher fuel-economy rules. Now that they have had to come around, will they stick with the program?
"Magical Budgeting" is an editorial commentary by Thomas G. Donlan that discusses how little items can leave clues about the real budget crisis.
See also: IPO Lookout: IPOs Up Double Digits On The Week
Columns
Columns in this weekend's Barron's discuss:
The communal desire to jump out of bond funds as interest rates rise
Why investors have nothing to fear from inflation -- for now
Why stock buybacks surged nearly 60 percent in the first quarter
The odds that lawmakers will extend solar power tax credits
Tech companies trying to meet the challenges of evolving technologies
Why dividend-paying stocks will not so well if bond yields snap back
The Dark Sky app as the gadget of the week
Real-world signs vs. government economic reports
Emerging markets exchange traded funds that merit attention
Keep up with all the latest breaking news and trading ideas by following us on Twitter.
Posted-In: amgen apache Barron's Federal Realty Investment TrustBarron's Pre-Market Outlook Media Trading Ideas Best of Benzinga
View Comments and Join the Discussion!