Barron's Recap: Trouble In The Pipeline?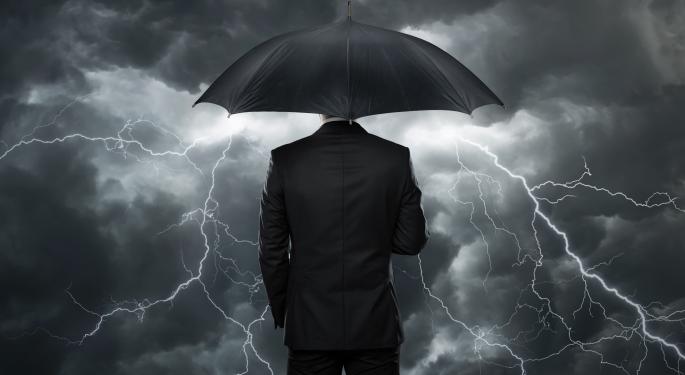 This weekend in Barron's online: troubles at Kinder Morgan, America's top financial advisors, dividends with big potential, investing in the polar vortex, as well as the prospects for Kaiser Aluminum and CSX.
Cover Story
"Yield of Dreams" by Andrew Bary.
Kinder Morgan's track record for superior returns may be hard to sustain, suggests this week's cover story in Barron's. At issue is how the energy company calculates its distribution. If the distribution ever gets cut, "look out below."
"Kinder Morgan's valuation is crazy," says an energy analyst, quoted in the article, who thinks Kinder Morgan (NYSE: KMI) and its master limited partnership (MLP) associates could drop as much as 40 percent from current levels.
When Boardwalk Pipeline Partners recently slashed its distribution by 80 percent due to setbacks in its natural-gas-pipeline business, its shares sank by 46 percent.
See the article for details of the relationship between Kinder Morgan and its partners, how it compares to others in its industry, and why it now faces a lawsuit over its distributions.
With a yield of 6.9 percent, Kinder Morgan's MLP is an investor favorite. But with growth slowing, it could lose appeal.
See also: How Morgan Stanley Got Left Behind In The Rally
Special Report
"America's Top 1,200 Financial Advisors" by Steve Garmhausen offers Barron's largest-ever ranking of top financial advisors in the United States. See why these pros are recommending caution after last year's big rally.
Feature Stories
Jack Hough's "Four Stocks With Dividends That Could Double" suggests that for reliable yields, investors should look to companies with modest yields that can boost their payouts sharply and have a history of doing just that. See Barron's four picks.
In "Kaiser: Managed With Mettle" by David Englander, the focus is on Kaiser Aluminum (NASDAQ: KALU). See why the company could have a rebound in earnings as the supply and demand for aluminum are rebalanced.
Global distressed-debt specialist Victor Khosla, founder of Strategic Value Partners, is profiled in Erin E. Arvedlund's "In Europe's Debt." In the article, Khosla explains why he has chosen to put as much as 60 percent of his firm's assets in northern Europe.
"The Polar Vortex Portfolio" by Reshma Kapadia features an interview with meteorologist Paul Walsh, who for 17 years has helped retailers, analysts and hedge funds turn snow, wind, rain and heat and cold into opportunities, rather than costs.
In Reshma Kapadia's "CSX Boss Has Been Working on the Railroad," the CEO spotlight is turned on Michael Ward of CSX (NYSE: CSX). See how Ward's no-nonsense approach helped the rail operator boost its safety record and its operating performance.
The startling price that Facebook (NASDAQ: FB) paid for WhatsApp last week may have much to do with the age of the texting company's millions of users, says "Aging Facebook's $19 Billion Bid for a Fountain of Youth" by Tiernan Ray.
"Disconnected by Design" is an editorial commentary by Thomas G. Donlan in which he suggests that the FCC's broadband policies ignore the principles of limited government.
See also: Bitcoin Short-Term Price Tied To One Lackluster Company
Columns
Columns in this weekend's Barron's discuss:
The shrinking number of U.S. stocks
How 2014 is shaping up to look a lot like 1984
Two websites combining their stock-charting operations
The first high-end wireless speaker system
The battle for alternative mutual funds
Exchange-traded funds for a rising-rate environment
The week's dividend hikes
Micromanaging the labor market
Online Exclusives
Barron's online exclusives this weekend include:
"Hasbro CEO Sells Stock Near Record High" by Grace L. Williams. Chief executive Brian Goldner recently sold 390,000 Hasbro (NASDAQ: HAS) shares for more than $20.3 million. A director also sold 6,000 shares. These sales came on the heels of a record-high stock price. See what one analyst told Barron's about what this says about the leadership's confidence in Hasbro stock.
Keep up with all the latest breaking news and trading ideas by following us on Twitter.
Posted-In: Barron's csx Facebook hasbro Kaiser Aluminum Kinder MorganBarron's Media Best of Benzinga
View Comments and Join the Discussion!