Barron's Recap: 2014 Roundtable: The Good, Bad And Ugly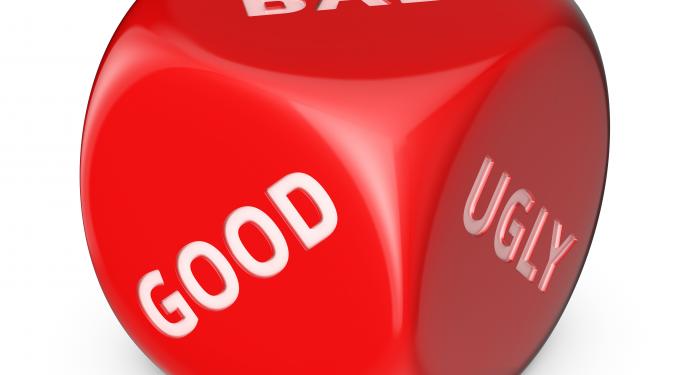 This weekend in Barron's online: part one of the 2014 Barron's Roundtable, how the Barron's stock picks for 2013 fared, and the prospects for Denbury Resources, The Gap, Dean Foods and more.
Cover Story
"The Good, Bad and Ugly: A Guide to 2014" by Lauren R. Rublin.
It seems the Barron's Roundtable found little common ground in the outlook for markets and economy in 2014, according to this week's cover story. The optimists expect the global economy to pick up, bonds to tick up, and stocks generally to drift higher. The pessimists, on the other hand, predict crippled economies here and abroad, terrible government policies and a sell-off in stocks that could renew fears of systemic risk.
The roundtable panelists are active money managers and include the likes of Bill Gross of Pimco and Marc Faber of the Gloom, Boom and Doom Report. See what all 10 participants had to say about the new chief of the Federal Reserve, the likelihood of a stock market crash this year, the economic effects of fracking, economic policies in Japan and China, prospects for emerging markets and much more. The panelists also offer some specific investment picks for 2014. And the article includes report cards for how the panelist's picks for 2013 fared.
See also: Raymond James' David Henwood Calls Best Stocks For 2014
Feature Stories
"Bull's-Eye for Barron's" by Andrew Bary admits that while their bullish 2013 stock picks for 2012 saw a gain of 17 percent on average, compared to the more than 13 percent rise in their benchmarks, their bearish picks for last year did not fare so well.
Leslie P. Norton's "Denbury Resources: The Eco Oil Producer" suggests that this independent oil and gas company's focus on free cash flow could bring share buybacks and a rising dividend. See why shares of Denbury Resources (NYSE: DNR) could rise 20 percent.
In "The Valuation Gap at Gap," Jack Hough points out that The Gap (NYSE: GPS) has severely lagged the market and other retailers despite strong results and an expanding global footprint. See why the share price could climb 30 percent.
Bond manager Ronald Desautels is profiled in Steve Garmhausen's "Ahead of the Curve." See how Desautels has smartly used short-term bonds to mitigate risk in the long-term holdings of his MassMutual Premier Short-Duration Bond fund.
"Glass Is Half-Full at This Milk Titan" by David Englander makes a case for shares of milk producer Dean Foods (NYSE: DF) to gain up to 30 percent over the next 18 months. See why that gain could be even greater if there is a buyout.
In Jonathan Buck's "Dwelling on the Signs of a Recovering World," the focus is on the 44th annual World Economic Forum. This assembly happens in an atmosphere of restrained optimism, says the article. And as usual, there will be discussions, parties and celebrities.
Advisor John Waldron shares his best advice in "Goal-Oriented Investing" by Steve Garmhausen. While Waldron believes in keeping to a long-term strategy, he also makes tactical investments. He also explains the appeal of Europe now.
"The Precious Frick Library" is a Penta article by Teresa Rivas that focuses on the legacy of Henry Clay Frick, the tycoon once called the "most hated man in America," as well as the invaluable art library created by Frick's daughter.
Vito J. Racanelli's "After Record High, S&P 500 Takes a Breather" points out a few unsettling differences from last year. Also, see what the danger is in Navistar, as well as why Marathon Oil's stock could jump.
"The Secret of U.S. Energy Success" is an editorial commentary by Thomas G. Donlan in which he discusses how liberty and property rights extract oil and gas for Americans.
See also: How To Invest Like Peter Lynch
Columns
Columns in this weekend's Barron's discuss:
The risks of falling prices and rising financial speculation
Young adults finally leaving the nest
Fixing the financial reporting at Intel
The best funds for emerging markets
Optimism and value-oriented ETFs
What lies ahead for inflation
The growing federal regulatory burden
General Motors resumes its dividend
Keep up with all the latest breaking news and trading ideas by following us on Twitter.
Posted-In: Barron's Dean Foods denbury resources General Motors GM Intel Marathon oilMedia Best of Benzinga
View Comments and Join the Discussion!