Barron's Recap: Great Income Investments For 2014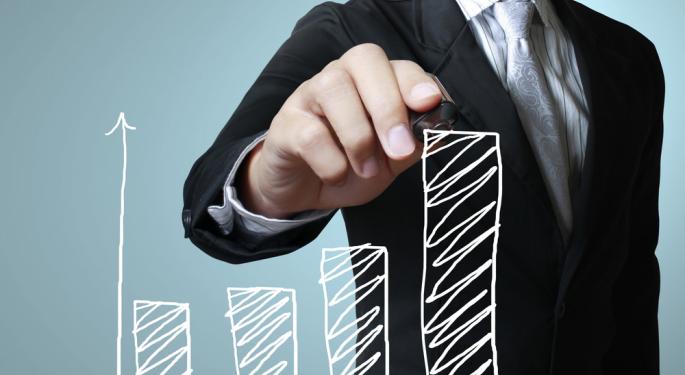 This weekend in Barron's online: the best and worst income investments for the year ahead, and the prospects for Cisco Systems, Magna International, Titan International and more.
Cover Story
"Where to Find Yield" by Andrew Bary.
This week's cover story in Barron's takes a look at some of the best -- and worst -- income investments for the year ahead.
For the second consecutive year, Barron's has sized up income-oriented sectors of the stock and bond markets and ranked them by their attractiveness. They found some of the best places for income seemed to be in high-dividend stocks, municipal bonds, real estate investment trusts, convertible bonds and utility and telecom shares.
See the article to find out which sectors were less appealing. It reviews all 10 income sectors, ranked in order of appeal. Also, there is a look back at last year's ranking, compared to their total returns for 2013.
Feature Stories
"Cisco Battles Back" by Jack Hough suggests that fears of tumbling market share and profit margins at Cisco Systems (NASDAQ: CSCO) because of the latest challenge to its Internet dominance are overblown. See why the shares could return 20 percent.
Jacqueline Doherty's "Retail Stocks: Shoppers Can Still Find Bargains" points out that holiday sales rose more than three percent, despite markdowns. See why lean inventories can help retailers such as Dick's Sporting Goods and Home Depot.
In "Why Magna Still Has Another Gear," Avi Salzman makes the case that due to the resurgent U.S. auto market, Canadian vehicle-parts supplier Magna International (NYSE: MGA) has been growing steadily. With shares so cheap, is it a great time to buy?
Fund manager Wally Weitz is profiled in Sarah Max's "Keeping It in the Family." Weitz Investment Management has fewer than 10 funds, but Weitz's long-term outlook and focus on undervalued companies make them all worth a look.
"Big Wheels Are on a Roll" by David Englander points out that tire and wheel maker Titan International (NYSE: TWI) struggled last year with the weak demand in the construction and mining sectors. See why a recovery could be on the way.
In Lawrence C. Strauss's "Finding Value in JPMorgan, BofA and Shell," Robert Ewing, head of the Putnam Fund for Growth & Income is interviewed. See why Ewing considers the stocks of all three titular companies to be alluring and undervalued.
Dyan Machan turns the CEO spotlight on Jeffrey Katzenberg of DreamWorks Animation SKG (NYSE: DWA), the nation's largest animation studio, in "Living the Dream." Can expansion and diversification make DreamWorks a premier stock?
"Poverty and Measurement" is an editorial commentary by Thomas G. Donlan in which he states that while it is important to measure poverty, it is even more important to escape from it.
See also: Berkshire Hathaway Off To A Bad Start In 2014
Columns
Columns in this weekend's Barron's discuss:
The first media crises of the new year
Corporate earnings improving while the market focuses on the Fed
Chinese smartphone upstarts
Where to find the Yelp of financial services
Funds that are down but not out
Reasons not to dump index ETFs
Deciphering the jobs report
Ford's dividend hike
The value of dividend hikes in the fourth quarter
Getting rid of bad laws
Online Exclusives
Barron's online exclusives this weekend include:
"Oracle Execs Sell Stock Near 13-Year High" by Grace L. Williams. See which two insiders at software giant Oracle (NASDAQ: ORCL) sold 1.7 million shares for more than $64 million, an average of $37.73 each, during the first week of the year. That was just after shares reached a 13-year high. And see why one analyst thinks that Oracle investors should not worry.
"Target: Is the Worst Over?" by Johanna Bennett. Holiday sales were weak. Earnings have slumped. And now Target (NYSE: TGT) is bracing for investigations into the leak of personal data of up to 70 million customers. See what the retailer now expects in terms of same-store sales and earnings for the fourth quarter. Also see how Wall Street has reacted to all the bad news.
See also: Sears or J.C. Penney: Which Is The Better Bet?
Keep up with all the latest breaking news and trading ideas by following us on Twitter.
Posted-In: Bank of America Barron's Cisco Systems dick's sporting goods DreamWorks Animation SKG FordBarron's Media Best of Benzinga
View Comments and Join the Discussion!