Barron's Recap: Top 10 Stocks for 2014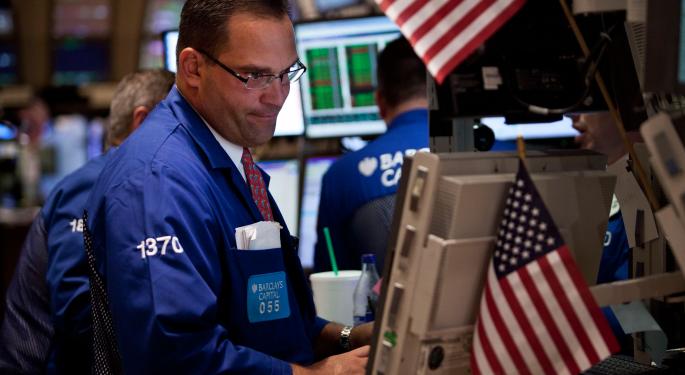 This weekend in Barron's online: the top 10 stock picks for 2014. Also, the prospects for Coach, U.S. airlines, gold miners and more.
Cover Story
"Not Done Yet" by Andrew Bary.
Even though it has gotten tougher to find bargains in the stock market after the big run-up this year, there are some stocks that still look tempting, according to this week's cover story in Barron's. Again this year, Barron's offers its top 10 favorites for the coming year, based on screens, investor feedback, and Wall Street research.
Last year's top 10 picks are up about 35 percent so far in 2013, trumping the performance of the S&P 500 and led by the likes of Western Digital and Viacom. Barron's also points out that its 2012 list beat the market, and it expects the top 10 for 2014 to produce 15 percent total returns.
The new selections include well-known companies like General Motors, Citigroup, Intel, MetLife and Deere. Check out the article to see the full list, as well as to find out why more than half of the top 10 for 2014 have earnings multiples of 10 or lower.
The article also includes a chart with the specifics of the performance of all 10 of last year's picks against the S&P 500, as well as snapshots of each of the new crop, including graphs of the share price changes over the past year.
See also: The Hottest Tablets For Christmas
Feature Stories
"Coach's New Bag of Tricks" by Christopher C. Williams suggests that, now that the luxury leather goods maker has a new boss and a tough competitor, the stock may regain its cachet and could fatten investors' wallets again.
Avi Salzman's "Airlines Leave Gold Miners in the Dust" points out that the parent of American Airlines is now flying through bankruptcy, while the industry becomes a top equity performer in 2013. On the other hand, gold miners have tumbled 49 percent through the end of November.
In "Slim Down and Beef Up," Jack Hough says that in these days when revenue growth may be hard to come by, investors should seek out companies that can grow by shrinking; that is, those with assets to sell or businesses to unload.
The three co-managers of the Skyline Special Equities fund are profiled in "A Fund Wins Big by Thinking Small" by Steve Garmhausen. See the results of decades of their partnership and their passion for small-cap value investing.
"Games, Gambling, and Gadgets" by Sandra Ward features an interview with media pro and investment veteran Larry Haverty, who shares three companies that he views as undervalued and that are benefiting from the Internet.
In Penta article "Three Magical Wines for the Holidays," Daniel Johnnes, wine importer and chef Daniel Boulud's wine director, discusses what wines he would serve and shares why.
Alexander Eule's "The Guiding Hand of History" includes best advice from Tom Keegan of Merrill Lynch, who draws insights from past economic cycles and inspiration from today's living legends. See how Keegan tracks Warren Buffett, Carl Icahn and the Tisch family.
Astoria Financial, Brookline Bancorp and Northfield Bancorp are the focus of David Englander's "Three Banks That Could Be Takeover Targets." See why these small cap financials could tempt potential acquirers.
"A Hard Knock on the Motor City" is an editorial commentary by Thomas G. Donlan in which he suggests that Detroit is feeling the contempt that many cities and states deserve.
See also: Pandora's Newest Threat Is Spotify's Free Mobile Service
Columns
Columns in this weekend's Barron's discuss:
How the future is not what it used to be
What it means that the dollar has slipped as the market rallies
Some optimism on a federal budget accord
A correction for 3D printing companies
Keeping tabs on key debt ratios for existing and prospective holdings
The coolest remote-controlled toys
Why mortgage bonds may be a better than gold
Finding value in outsourced mutual funds management
Dividend hikes from Disney, Nucor and others
The coming recession in Japan
The real jobless rate
Keep up with all the latest breaking news and trading ideas by following us on Twitter.
Posted-In: American Airlines Barron's Carl Icahn Citigroup Coach DeereBarron's Media Best of Benzinga
View Comments and Join the Discussion!