Barron's Recap: Protecting Your Golden Years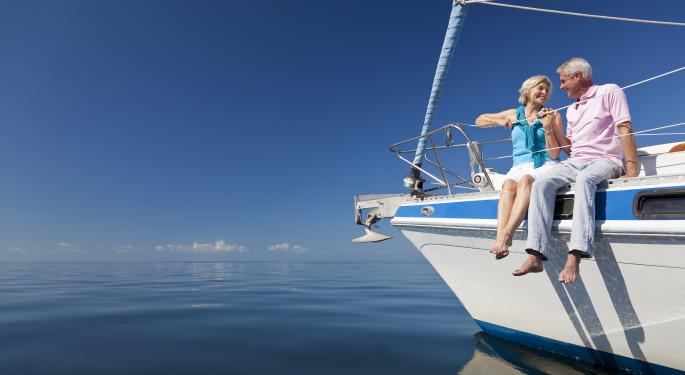 This past weekend in Barron's online: a cost-benefit analysis of long-term care insurance, as well as the prospects for Allianz, Gulfmark Offshore, Devon Energy and more.
Cover Story
"Think Long Term (Care)" by Amy Feldman.
If you are skeptical about long-term care insurance, you are not alone, says last weekend's cover story Barron's. Check it out to see why advisors increasingly are arguing that the benefits outweigh the costs.
See also: Expectations For The Fed's Next Move
Feature Stories
"Revisiting the 4% Rule" by Reshma Kapadia suggests that the trouble with sticking with fixed withdrawals is that you might outlive your money or have to live too frugally. See why flexibility is the key.
Jonathan Buck's "Allianz: Asset Management at a Discount" makes the case that well-capitalized German insurer Allianz does not get sufficient credit for its lucrative asset-management business. The article shares how to unlock value.
In "On the Mark in Offshore Waters," David Englander says that supply-boat operator Gulfmark Offshore (NYSE: GLF) benefits from rising day rates in offshore-drilling regions. It has a young fleet and offers a two percent yield.
Free cash flow is often better than EPS as a measure of earnings power, says "Riding a Wave of Cash" by Jack Hough. International Paper (NYSE: IP) and Hanesbrands (NYSE: HBI) offer examples.
"Devon: The Cheapest Play in U.S. Oil Stocks" by Jack Willoughby suggests that Devon Energy (NYSE: DVN) is undervalued by 25 percent and the big payoff should come in 2014, now that it has retooled itself to hunt for more oil.
In J.R. Brandstrader's "A Veteran Starts Over," Chuck Akre, manager of the Akre Focus fund, is profiled. See why his fund, which was launched four years ago and focuses on companies that employ shareholder-friendly management, looks a lot like his previous fund.
Financial advisor Thomas Moran of Wells Fargo shares his best advice in "Taking the Long View -- and Winning Nicely" by Steve Garmhausen. See why Moran feels we are in the middle of a bull run and he is betting on blue chips.
Leslie P. Norton's "Lifting the Odds for a Market Melt-Up" features an interview with Ed Yardeni, president of Yardeni Research, who shares why he likes auto makers, asset managers, biotech, defense and oil and gas equipment.
"Risky Rates" is an editorial commentary by Thomas G. Donlan in which he discusses how government pension funds take chances with their employees' money.
See also: Is The Market Headed Toward A Big Break?
Columns
Columns in this weekend's Barron's discuss:
Labor-force participation at a generational low
Why it is good news that lots of investors are focusing on the bad news
Reactions to recent news about Tesla Motors (NASDAQ: TSLA)
New exchange traded funds that focus on China
The case for focused mutual funds
Valuing Twitter (NYSE: TWTR)
A test of how fast online brokers are
The past week's dividend hikes
Trusting the October employment report
Whether optimism about defense stocks is misplaced
Keep up with all the latest by following us on Twitter.
View Comments and Join the Discussion!
Posted-In: Allianz Barron's devon energy gulfmark offshore Hanesbrands international paperMedia General Best of Benzinga