Barron's Recap: Navigating the Bond Market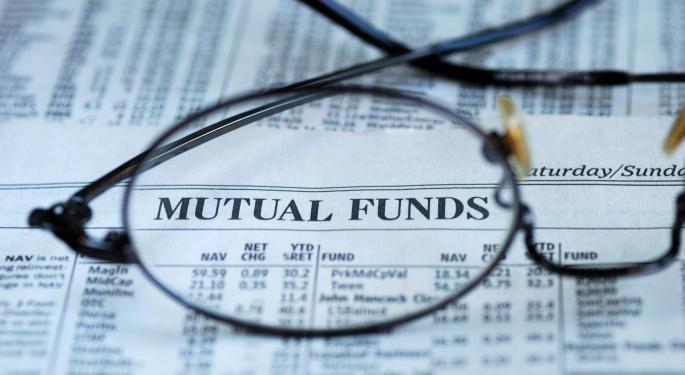 This weekend in Barron's online: Barron's Mutual Fund Quarterly, as well as the prospects for Amazon.com, Penn National Gaming, Latam Airlines, PICO Holdings and more.
Cover Story
"How to Navigate the Bond Market" by Michael Aneiro.
Given that interest rates will rise, Barron's asks in this week's cover story whether unconstrained bond funds can make falling off the cliff more of a gentle tumble. After three decades of falling interest rates, the easy gains in the bond market are through. Regardless of whether the goal of bond investors is safety or income, it is time for a new strategy.
"Whatever strategy used to work during a 30-year bull market no longer makes sense in a portfolio today," says one expert quoted in the article. "It's not going to protect capital, and it's not going to work as an anchor against stock swings."
The article discusses whether the so-called unconstrained bond fund, essentially a catchall label for funds that defy easy categorization, is really a solution to the problem. See why caution is warranted with these funds, and why investors have to be even more savvy than the typical bond investor when choosing these funds.
Four of the largest and best unconstrained bond funds are profiled in the article. These are funds that Barron's believes are worth considering. See the approaches that the managers of these four very different funds take, and their perspectives on unconstrained funds compared with core bond funds.
See also: Why Moving Assets Out Of Stocks And Into Treasuries Might Be The Right Move For Now
Special Feature: Barron's Mutual Fund Quarterly
"This American Life, in Turnaround" by Lawrence C. Strauss focuses on Capital Research and Management, which runs American Funds. Chairman James Rothenberg makes a case for active management.
In Ben Levisohn's "New ETFs: Christening a Sinking Ship," the article points out that the latest trend in emerging-market exchange-traded funds is to leave out the biggest countries. But, it also says, the focus should be on companies instead of countries.
In "Where Advisors Get Advice," Steve Garmhausen has a look at how fund companies do their best to push their products to advisors via wholesalers. While some of their tactics are outrageous, others actually can help.
See why one mutual fund has built its track record on the success that Tulane University students have had in picking small companies based in the Gulf Coast region in "Schooling Wall Street in the Big Easy" by Christopher C. Williams.
Feature Stories
"Amazon's Golden Ticket" by Jack Hough points out that it is bad news for the likes of Netflix (NASDAQ: NFLX) and Best Buy (NYSE: BBY) that investors give Amazon.com (NASDAQ: AMZN) a free pass to operate with little or no profit.
Leslie P. Norton's "Penn National's Split Seems a Smart Wager" suggests that investors could pocket ample winnings after the impending split of Penn National Gaming (NASDAQ: PENN) into a real estate investment trust (REIT) and an operating company.
In "Taking Wing in Latin America," Reshma Kapadia has a look at Latam Airlines (NYSE: LFL). After a bumpy start when it was formed by a merger last year, the company now appears to be working out the problems. See why the stock could rise 20 percent or more.
La Jolla, California-based conglomerate PICO Holdings (NASDAQ: PICO) is the focus of David Englander's "A Cheap Play on a Precious Resource: Water." See why the stock could rise 50 percent or more.
"The Silicon Valley Outsider" by Alexander Eule turns the CEO spotlight on eBay's (NASDAQ: EBAY) John Donahoe, who turned the auction site into an e-commerce giant. Donahoe shares why he loves bricks-and-mortar retailers.
"Risk Without Reward" is an editorial commentary by Thomas G. Donlan in which he asks if it is time to sell America short.
See also:
Orange Is The New Black -- Companies That Live For Halloween
Columns
Columns in this weekend's Barron's discuss:
The effect on the markets of no employment report
Keeping an eye on corporate earnings during the government shutdown
Excitement around the Twitter IPO
What if Congress does let the nation default?
How the reality of African poverty trounced one economist
Other signs that the September employment situation was strong
Posted-In: Amazon.com Barron's best buy EBAY Kraft Foods Latam AirlinesBarron's Media Best of Benzinga
View Comments and Join the Discussion!