Barron's Recap: The New Breed of Income Funds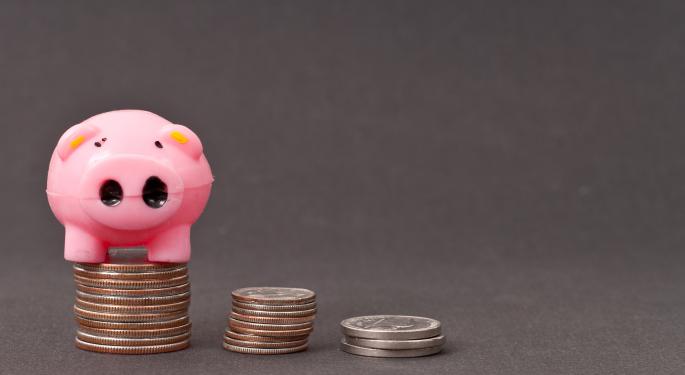 This weekend in Barron's online: profiles of five multiple-asset mutual funds for diversifying sources of yield, a mid-year review of Barron's stock picks and the prospects for the Dell buyout and the new earnings season.
Cover Story
"The New Breed of Income Fund" by Reshma Kapadia.
Investors seeking yield are having an increasingly tough time of it, whether it comes from master limited partnerships, real-estate investment trusts, bonds or dividend-paying stocks. So where are investors to turn now for income?
Barron's highlights five funds worth a closer look for investors looking for yield in less-traditional sources. The funds profiled use multiple assets to beat the S&P 500 yield, and they have offered strong total returns for more than three years.
Three of the funds profiled fall under the category of flexibility. And one fund each falls under the categories of risk aversion and "plain vanilla." All of them have strong managers and longer track records than man of their peers. While the funds take somewhat different approaches, all are focused on generating income.
While all five funds charge high upfront loads, they also have a three-year return of more than 10 percent and a 12-month trailing yield of more than three percent. The article includes a handy chart for comparing the funds by the numbers.
Regardless of their investing style, it is time investors stop paying more and more for less and less yield, says the article. It is time to reconsider the old plan of sticking with a portfolio of traditional bonds. "It's a time-honored tradition to diversify sources of yield," one expert is quoted as saying. "And, boy, that has never been more true."
Feature Stories
"Endgame for the Dell Buyout" by Andrew Bary says that Michael Dell appears to be losing ground in his effort to buy out his namesake company. See why Carl Icahn and Dell (NASDAQ: DELL) shareholders could be the winners.
See also: Dell Special Committee Files Supplemental Investor Material
Andrew Bary's "A Winning Year, So Far" reviews the results thus far of the Barron's stock picks for 2013. They have seen big gains from the likes of Chiquita Brands (NYSE: CQB), Delta Air Lines (NYSE: DAL) and Live Nation (NYSE: LYV).
In "Earnings: Low Expectations, High Hopes," Randall W. Forsyth and Johanna Bennett point out that negative earnings pre-announcements are running at their highest level since 2009. The article asks whether it could be time for some upside surprises.
In the early stages of the roll-out of Obamacare, says Jack Hough's "A Healthy Way to Play Health Care," UnitedHealth Group's (NYSE: UNH) scale should allow it to focus on its profit margins rather than market share.
"Switzerland: Europe's Art Hub" is a Penta article that takes an appreciated look at the taste for tradition-smashing "art brut" among the generally tidy and orderly Swiss, in particular the Collection de l'Art Brut Lausanne.
In "Power to the People," Alexander Eule profiles Ric Edelman, who unlike most financial advisors will handle accounts as small as $5,000. See how one of Barron's top-ranked financial advisors has used that concept to build an empire.
David Englander's "Our Picks Trounce the Russell 2000" says that Barron's small-cap stock picks have doubled their benchmark in the past 12 months. See why they still favor Ruby Tuesday (NYSE: RT), Wendy's (NASDAQ: WEN) and others.
"A Century of Income Taxation" is an editorial commentary by Joseph J. Thorndike.
Columns
Columns in this weekend's Barron's discuss:
A Bitcoin exchange traded fund and other ETFs of dubious value
The great rotation out of bonds and into stocks has begun
First-half equity performance
The prospects for Dunkin' Brands (NYSE: DNKN)
A rising threat to hardware makers like Cisco Systems (NASDAQ: CSCO)
Sites that mimic Peter Lynch stock valuation methods
Dividends are on track for another record year
Whether a 3% annual gain in real GDP is off the table
Whether tax and spending cuts lead to higher tax revenues
Unintended consequences of the president's new clean-energy policy
See also: The Biggest Problem with the Bitcoin ETF
View Comments and Join the Discussion!
Posted-In: Barron's Bitcoin Chiquita Brands Cisco Systems DELL Delta Air LinesMedia Personal Finance Best of Benzinga