Barron's Recap (1/5/12): Low-Risk Income Winners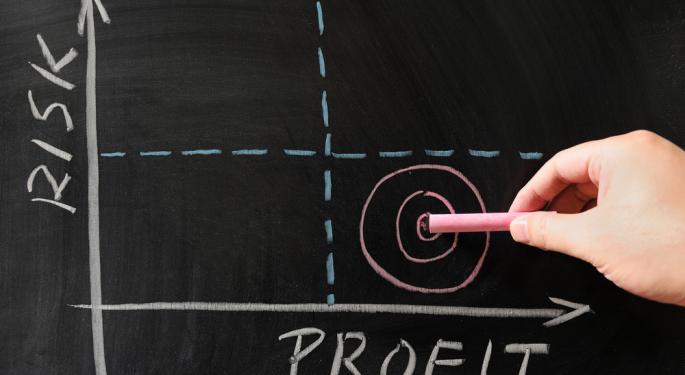 This weekend in Barron's online: eight categories of low-risk income growth opportunities, what the fiscal cliff deal means for investors, and the prospects for Delta Air Lines and the BRIC countries.
Cover Story
"Income Winners" by Andrew Bary.
There are still plenty of ways to earn up to six percent in the U.S. stock and bond markets without taking undo risk, even while the Federal Reserve holds short-term interest rates near zero for the fourth consecutive year. Barron's suggests blue-chip stocks, electric utilities and master limited partnerships (MLPs), and real estate investment trusts (REITs) to a lesser extent, may be good bets now.
Among the high-dividend stocks that Barron's highlights are Pfizer (NYSE: PFE), Procter & Gamble (NYSE: PG), Microsoft (NASDAQ: MSFT) and Chevron (NYSE: CVX). Among utilities are Duke Energy (NYSE: DUK) and Dominion Resources (NYSE: D). And the two largest MLPs are Enterprise Products Partners (NYSE: EPD) and Kinder Morgan Energy Partners (NYSE: KMP).
The article also features options in exchange traded funds, municipal bonds, junk bonds, convertible bonds and REITs.
On the other side, Treasuries and mortgage securities are two of the lowest-yielding parts of the bond market, and they could be hit hard if the rates rise.
See also: Benzinga's 13 Themes for 2013
Feature Stories
"What the Cliff Deal Means for Investors" by Gene Epstein points out that dividend and capital gains rates remain low for most investors, though the wealthy will pay more. Keeping the rates at parity will avoid distortions in investor behavior, says the article.
Avi Salzman's "Gaining Altitude with Delta" examines why Delta Air Lines (NYSE: DAL) looks like a good bet. After a tumultuous decade, the article says, the airline industry finally may be ready to reward investors.
In "On Top of the World," Jack Willoughby profiles the J.P. Morgan Income Builder Fund (JNBAX), which has much of its assets overseas, where it searches for new yield opportunities. The fund even includes a small position in Iraqi bonds.
It is as important to pick the right country as well as the right stock, points out "A World of Opportunity" by Jack Hough. Though Brazil, Russia and India have been laggards recently, they may outperform in 2013, and the article offers ways to play these BRIC markets.
In Bill Alpert's "More Clouds Gather over Solar-Power Producers," a long-time solar-energy industry bear suggests that the forecast for the stocks looks even worse now than it did before 2011's "heat stroke" for them.
See also:Solar in 2013: Flare Up or Flame Out?
"We're in the fourth inning of the greatest bull market in my lifetime," says Shelley Bergman of Morgan Stanley (NYSE: MS) in Alexander Eule's "The Bottom Fisher." But Bergman explains why he bearish on hedge funds.
Barron's Penta article "Veterans' Needs, Charitable Dangers" by Richard C. Morais demonstrates that, while military personnel are at risk and desperately need help, some veterans' charities are not all that they appear to be.
"A New Year with Old Policies" is an editorial commentary by Thomas G. Donlan in which he says that fear of the fiscal cliff lacked the power to force Congress to act responsibly.
Columns
Columns in this weekend's Barron's discuss:
Tax consequences of the fiscal cliff deal
A steel rally in China
The new Internet address suffixes
2012's laggards ready to lead/li>
Fund directors in the SEC's spotlight
The past year in dividends
December's economic data
Avoiding "land mines" in your portfolio
The next big fight in Washington
Commodities and emerging markets
See also: Eight for '13: Commodities ETFs for 2013
Online Exclusives
This weekend's Barron's online exclusives include:
"Nike CEO Jumps at a Chance to Sell" by Grace L. Williams. President and CEO Mark G. Parker of footwear and apparel giant Nike (NYSE: NKE) took advantage of a recent run-up in the share price and sold nearly $5 million in stock.
Parker now directly holds 662,916 shares, a stake of less than one percent. He also indirectly holds 16,648 shares through a retirement plan. Nike reported strong fiscal-second quarter results recently, and the share price has risen almost seven percent since then.
See also: Nike Posts Gains in Second Quarter
View Comments and Join the Discussion!
Posted-In: Barron's BRIC Chevron Delta Air Lines dominion resources duke energy Enterprise Products PartnersMedia Best of Benzinga