Barron's Recap (12/1/12): The New Philanthropists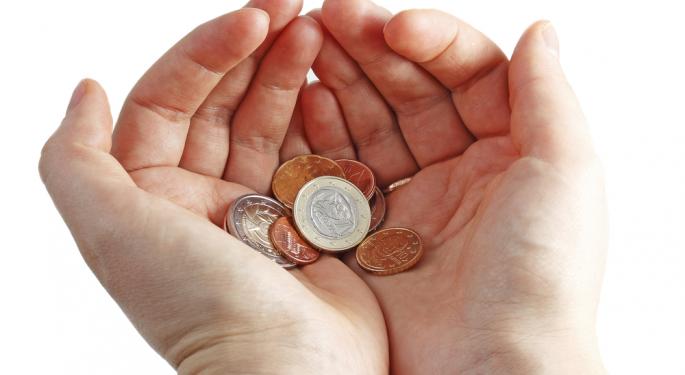 This weekend in Barron's online: a new era for philanthropy, and the prospects for Liberty Media, Transocean, HomeTrust Bancshares and municipal bonds.
Cover Story
"The Giving Generation" by Elie Winninghoff.
Some 39 percent of family foundations in the United States are now run by people aged 40 to 49 years. These younger philanthropists have some $38 billion at their disposal. That is about twice the size of the Ford and Gates foundations put together. And unlike the elderly philanthropists of previous generations, these folks in their mid-life period are less likely to be passive writers of checks and more likely to be focused investors seeking the most efficient ways to address society's ills. For them, the article says, philanthropy is something of a research-and-development laboratory for practical ideas for bridging deep societal problems. Middle-aged philanthropists do not wait to be solicited as donors, but decide for themselves how to best deploy their resources. Some see this entrepreneurial approach to philanthropy becoming the new norm. The article profiles five examples of the diversity of this generation of philanthropists to see how their intellectual capital is changing society.
Feature Stories
"Reaching for the Starz" by Christopher C. Williams suggests that the spinoff of Liberty Media's (NASDAQ: LMCA) Starz premium cable channel likely will unlock shareholder value in a number of ways. Could a Sirius XM (NASDAQ: SIRI) spinout be in the making?
In "Ready to Rise from the Depths," Jacqueline Doherty points out that the 2010 Deepwater Horizon disaster continues to hold back Transocean (NYSE: RIG) shares. But as the litigation arising from it nears a resolution, the stock appears to be a bargain.
David Englander's "Earning Wall Street's Trust" focuses on North Carolina's HomeTrust Bancshares (NASDAQ: HTBI), which began trading in July. While business may be rough today, the lender's long-term prospects appear to be bright.
The housing rebound and the recovery in auto sales bode well for the nation, says portfolio manager Ross Margolies. In "How to Play the Economic Recovery" by Andrew Bary, Margolies shares why he likes Hormel Foods (NYSE: HRL), Intel (NASDAQ: INTC), J.P. Morgan (NYSE: JPM) and others.
In Jack Hough's "Where to Find Good Opportunities in Munis," some dos and don'ts are offered for discovering good value in municipal bonds, even though they may not be as much of a bargain as they were just two years ago.
"When It Comes to Bank Stocks, Think Small" by Sarah Max is a profile of fund manager David Ellison, a veteran investor in small, regional banks and related financial companies. Ellison is especially interested in strong banks that operate in struggling markets.
Howard Schultz, chairman and chief executive of Starbucks (NASDAQ: SBUX) steps into the CEO spotlight in Robin Goldwyn Blumenthal's "Grande Visions." He may have turned a modest Seattle coffee roaster into a global empire, but he is not through yet.
In "Factory Time and the Time Factory," John Steele Gordon takes the long view on the everyday experience of time, a "capitalist invention." Knowing the exact time was once an expensive luxury, but inventors have made it cheaper.
"A Cause for Thanksgiving, Part II" is an editorial commentary by Thomas G. Donlan suggesting that governments should not make it harder to produce energy.
Columns
Columns in this weekend's Barron's discuss:
The latest on fiscal cliff negotiations
Whether worries about the economy are overblown
Why VeriSign (NASDAQ: VRSN) got slammed Friday
Why brokers are saying bye-bye to Europe
Charles Schwab and money-market reform
Ignoring the rush into gold ETFs
Forecasting trends in the labor force
The media's voodoo economics
Online Exclusives
This weekend's Barron's online exclusives include:
"Oasis CEO Liquidates $3.97 Million in Stock" by Grace L. Williams. Oasis Petroleum's (NYSE: OAS) chief executive, president and chairman, Thomas B. Nusz, sold 130,000 shares for about $3.97 million. That reduced his stake from 2.5 percent to 2.4 percent. It was Nusz's third sale this year, and he was one of three executives who sold 550,000 shares for $16 million back in September.
"Yum's Chinese Dynasty Falters" by Johanna Bennett. After posting its highest closing price ever last Thursday, Yum! Brands (NYSE: YUM) then warned of weaker-than-expected growth in 2013. China, where Yum! Brands operates 5,000 restaurants, is widely considered the company's growth engine, but it predicted that same-stores sales in the People's Republic would decline four percent in the current quarter.
View Comments and Join the Discussion!
Posted-In: Barron's Charles Schwab Fiscal Cliff HomeTrust Bancshares Hormel Intel J.P. MorganMedia Best of Benzinga