Barron's Picks And Pans: Allstate, CBS, Owens-Illinois, 3M And More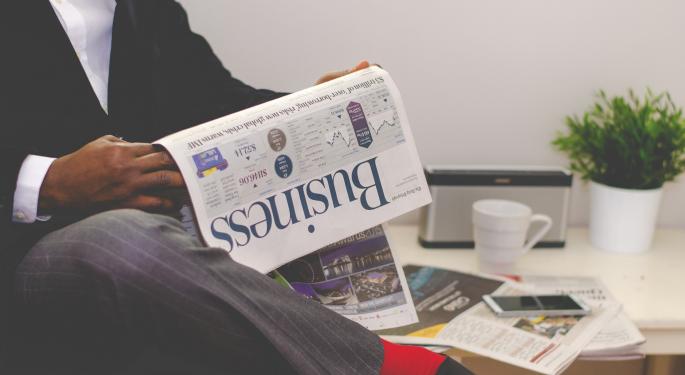 This weekend's Barron's discusses how the insurance industry is likely to ride out Hurricane Florence.
Other featured articles examine the prospects for a bottle maker in a slump and an industrial giant worth a closer look.
Also, a board of directors that was slow to act and how big iPhone news got upstaged.
"Insurers Will Ride Out Hurricane Florence" by Nicholas Jasinski takes a look at how new investors are flooding the insurance industry with capital, helping to storm-proof traditional players. See what Barron's thinks that means for the likes of Allstate Corp (NYSE: ALL) and American International Group Inc (NYSE: AIG).
Avi Salzman's "Expect Cement and Rock Stocks to Bounce" points out that the stocks of the main players in the cement and rock-mining industry have tumbled this year, some as much as 20 percent. Find out why Barron's believes there is reason to expect a rebound soon, as well as how Summit Materials Inc (NYSE: SUM) and its peers may fare.
In "Bottle Maker Owens-Illinois' Stock Is Half Empty," Vito J. Racanelli makes a case that after falling more than 24 percent since last October, shares of Ohio-based Owens-Illinois Inc (NYSE: OI), which is the biggest glass bottle and package maker in the world, appear to have much more upside than downside.
Investors looking for steady growth from a diversified American industrial giant with a great track record of raising its dividend might want to have a look at 3M Co (NYSE: MMM), according to "3M's Forgotten Charms" by Vito J. Racanelli. Who says it's hard to find reasonably priced equities with the U.S. stock market near an all-time high?
See also: "How The Stock Market Typically Reacts To Major Hurricanes"
In Ben Walsh's "Moonves Is Gone. Where Was the CBS Board?," Barron's asks why the board of directors at CBS Corporation (NYSE: CBS) was seemingly so slow to react to the initial allegations of sexual harassment against the powerful media CEO, as well as why Les Moonves could walk away with a $120 million exit package.
"How Apple Got Upstaged" by Jon Swartz suggests that the rest of Silicon Valley no longer cowers in the face of a big Apple Inc. (NASDAQ: AAPL) event. During a huge week for the iPhone, other tech companies, from AT&T Inc. (NYSE: T) to Stratasys Ltd (NASDAQ: SSYS), had news of their own.
Also in this week's Barron's:
The ticking clock of national debt
The annual ranking of the top independent financial advisors
A failed congressional stock market experiment
Hank Paulson on the financial crisis
Why U.S. stocks are still leading the world
At the time of this writing, the author had no position in the mentioned equities.
Keep up with all the latest breaking news and trading ideas by following Benzinga on Twitter.
Posted-In: Barron's Hank Paulson Hurricane FlorenceMedia Best of Benzinga
View Comments and Join the Discussion!