Barron's Picks And Pans: Autoliv, BlackRock, Boeing, Netflix And More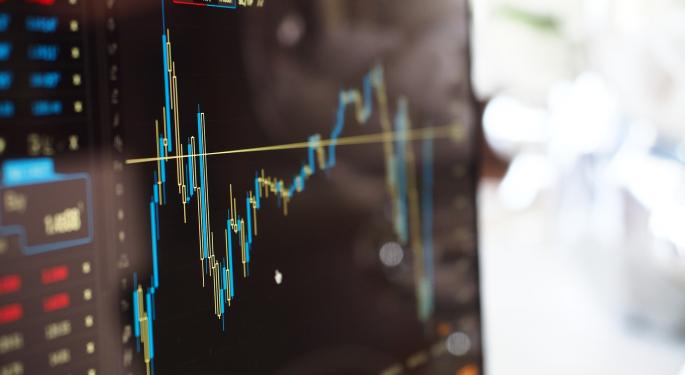 This weekend's Barron's cover story questions whether the rush to direct-lending funds is overdone.
Other featured articles discuss changes coming to the telecom sector and the state of the industrial sector.
Also, the prospects for auto parts makers and top money managers.
"Wall Street Rushes Into a New Asset Class" by Mary Childs discusses why hedge funds, private equity firms and asset managers have flocked to the market for loans for companies that are either too small or too risky to be bank clients. Check out the article to discover why Barron's believes investors in these direct-lending funds ought to be wary.
Lawrence C. Strauss's "Revamping Telecom" states that investors seeking income frequently have found it in the S&P 500's telecom sector, which recently yielded almost 6 percent. However, come late September, the sector will be much larger, growth-oriented and more volatile than it currently is. See what that could mean for the likes of Netflix, Inc. (NYSE: NFLX).
In "Autoliv and Delphi: A Tale of Two Spinoffs," Jack Hough points out that autonomous, all-electric cars may be a hot investment theme right now, but companies that supply components for traditional gas guzzlers could be priced for better returns. See what that means for the likes of Autoliv Inc. (NYSE: ALV), the world leader in seat belts and airbags.
Top investment firms such as BlackRock, Inc. (NYSE: BLK) sport cheap shares and juicy yields, according to "BlackRock, T. Rowe Price and Other Money Managers Look Like Bargains" by Andrew Bary. See why Barron's feels that the recent sell-off of T. Rowe Price Group Inc (NASDAQ: TROW) and others may be overdone.
See also: The IPO Outlook For The Week: Tech & International Exposure
In Ben Levisohn's "Not Industrial Strength" see why Barron's doesn't share investor optimism that the worst of the tariff impact may be over, given that the industrial sector has gained nearly 4 percent so far this month. Should Boeing Co (NYSE: BA) and Caterpillar Inc. (NYSE: CAT) a tempting target for bargain hunters now?
"A Stockpicker Gets Ready for a Time to Buy" by Leslie P. Norton offers an interview with Charles de Vaulx, an asset manager and the chief investment officer at International Value Advisers. Find out why de Vaulx is readying his value fund, IVA Worldwide, for higher wages and lower stock prices, and why he likes Cimarex Energy Co (NYSE: XEC) and others now.
Also in this week's Barron's:
The 50 best annuities
How Trump's Fed smackdown could backfire
Why investors shouldn't fall for Vladimir Putin
Whether the Fed is to blame for wage stagnation
Why oil could top $100 a barrel
What to look for in a business development company
The race to a $1 trillion market cap
View Comments and Join the Discussion!
Posted-In: autoliv Barron's Blackrock Boeing Caterpillar Cimarex Energy NetflixMedia Best of Benzinga