Barron's Picks And Pans: Exxon, Boeing, Utility Stocks And More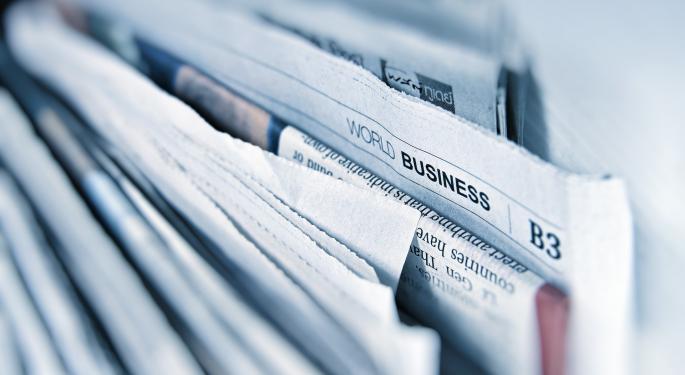 This weekend's Barron's cover story looks at the oil supermajor bucking the trend of reining in capital investment.
Other featured articles show why investors should beware of big mergers and four paths to solid investment income.
Also, the prospects for a leading aircraft maker, a footwear manufacturer and utility stocks.
"Exxon Mobil Is a Bet On the Future of Oil" by Andrew Bary takes a look at why unloved and undervalued Exxon Mobil Corporation (NYSE: XOM) is betting that demand for fossil fuels will continue to grow despite the rise of renewable energy. See why Barron's suggests that does not mean the company is stuck in the past.
Avi Salzman's "As Merger Boom Ages, Investors Should Beware" points out that dealmaking is setting records this year and that acquisitions are getting bigger. While some of them may make sense, others may be very expensive. See what that may mean for the likes of T-Mobile Us Inc (NASDAQ: TMUS) and Walmart Inc (NYSE: WMT).
In "Investment Income: Four Roads to Solid Yields," Lawrence C. Strauss reminds that investing for income can be a tricky business. Check out the pros and cons of dividend-paying stocks, municipal bonds, real estate investment trusts and bank-loan funds. Specific picks include Equity Residential (NYSE: EQR) and United Technologies Corporation (NYSE: UTX).
Last week's big acquisition by Boeing Co (NYSE: BA) is part of its long-term plan to bolster its presence in parts, components and services, according to "Boeing Eyes Air Supremacy" by Lawrence C. Strauss. Will expanding into these lucrative aviation niches make the leading aircraft manufacturer that much less dependent on building airplanes?
See also: Musk Says He Ignored Analyst Questions Because They 'Represent A Short-Seller Thesis, Not Investors'
In Lawrence C. Strauss' "Utility Stocks With Plenty of Juice," see why, even though rising bond yields are often bad news for the stocks of power companies, Barron's thinks well-run diversified outfits such as Eversource Energy (NYSE: ES) could still do well. Find out what other utilities could be capable of fighting off the headwinds.
"Wolverine Could Face Mounting Cleanup Costs" by Bill Alpert examines how the maker of Hush Puppies has set aside $35 million to cope with lawsuits over tainted water in Michigan at the same time it needs to spend to reinvigorate its footwear sales. See what Barron's believes Wolverine World Wide, Inc. (NYSE: WWW) investors can expect going forward.
Also in this week's Barron's:
What's up with Elon Musk
Waiting for the next big leap at Apple Inc. (NASDAQ: AAPL)
Why numbers still matter to investors
Whether trade tensions will hobble markets
Why investors don't care about Hollywood blockbusters
Iran sanctions and the price of oil
The virtues of hedging
At the time of this writing, the author had no position in the mentioned equities.
Keep up with all the latest breaking news and trading ideas by following Benzinga on Twitter.
Posted-In: Barron's Elon MuskMedia Best of Benzinga
View Comments and Join the Discussion!