Twitter Stock Unruffled After NYT Report On Fake Followers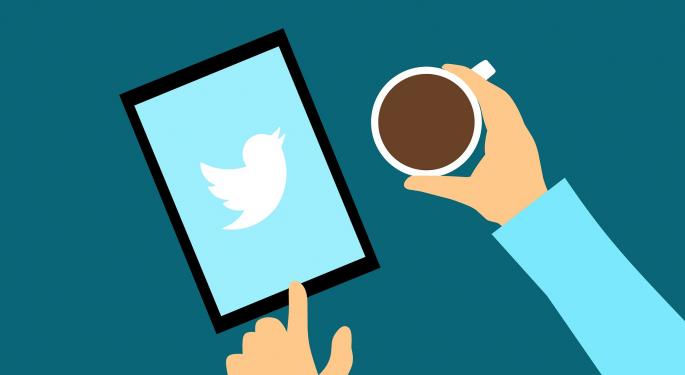 Shares of Twitter Inc (NYSE: TWTR) were trading higher by nearly 3.5 percent Monday afternoon and traded as high as $25.48 — within striking distance of the stock's 52-week high of $25.85 — despite a report from The New York Times detailing the extent of fake accounts and bots on the platform.
What You Need To Know
An "obscure" American company named Devumi, whose purpose is to sell Twitter followers and retweets to anyone and everyone that wants to "appear more popular or exert influence online," was at the center of the Times story. The company may have overseen more than 200 million fake accounts that were provided to customers, the report said.
Devumi founder German Calas told the Times in November that reports of his company selling fake Twitter accounts are "false" and he does "not have knowledge of any such activity."
But the expose reveals Devumi has more than 200,000 social media customers, including TED speakers, pastors, models, professional athletes and others. The company's clients extend beyond American borders and include Ecuadorian President Lenin Moreno, who may have bought tens of thousands of followers to retweet campaign-related posts in the country's 2017 elections.
Related Link: 8 Of The Most Popular 'Fake News' Websites
Why It's Important
Some of the celebrities who purchased fake followers acknowledged it was a mistake and offered an apology.
"I thought it would drive traffic," "Iron Chef" personality and celebrity chef Michael Symon was quoted as saying. "I thought it was going to be influences and people in my field. It's embarrassing."
What's Next?
Twitter's official communications account said the following about the Times' report: "The tactics used by Devumi on our platform and others as described by today's NYT article violate our policies and are unacceptable to us. We are working to stop them and any companies like them."
Related Link:
View Comments and Join the Discussion!
Posted-In: Devumi New York Times social mediaMedia Best of Benzinga