Mark Fisher Reveals The Trades You Should Be Making In The Energy Sector Right Now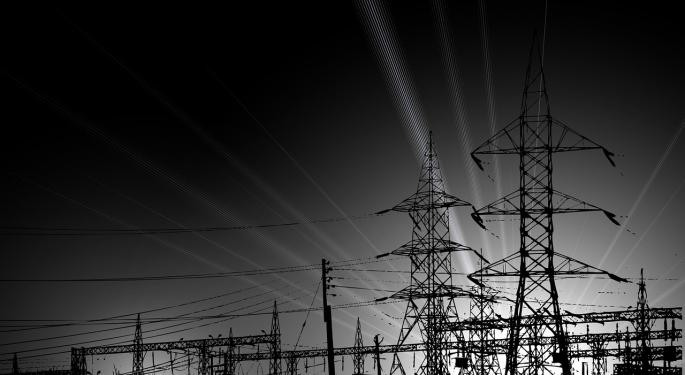 The majority of investors in the energy sector have been caught off guard with crude prices declining to multi-year lows. So, how does one play the energy sector going forward?
One of the best commodities traders, founder and CEO of MBF Clearing Corp., Mark Fisher, will be on Wall Street Week this Sunday. In these excerpts from that interview, Fisher explains investing opportunities in the energy space right now and the kind of companies he expects to do well.
Wait Another Year
On where to invest in energy space, Fisher said, "I think you want to go ahead and wait; there's more bankruptcies in the space. I think, you want to wait 'til— there's still too much complacency. I think you maybe want to wait another year.
"And then I would want to go a year, a year and a half out, and then I'd want to overweight. I still think now there hasn't been enough disruption in this space; you need more panic.
"I think prices will have to go lower. How long they go lower for I am not sure."
Related Link: Parsley Energy Is KeyBanc's Latest Bull Idea
The Companies
Fisher was asked the kind of companies in the energy space that can expect to make money right now. He replied, "The money is going to be made if you can invest in companies that are on the cutting edge of technology in this space.
"I think that down the road you want to be invested in companies that have the wherewithal, the financial wherewithal to withstand two, three, four years of pain [...] not the giants, so they have the flexibility to maneuver around."
Buy Front-Month Spreads
Fisher revealed one trade that he thinks individual investors can make money from in the energy sector, saying, "If I am a short-term speculator, trading from home or trading all the time, I would look to go ahead and buy these front-month spreads when they come close to expiration, because typically there's been money made because the marketplace has a greater need for these delivery months than what's perceived."
Image Credit: Public Domain
View Comments and Join the Discussion!
Posted-In: Energy Sector Mark Fisher MBF Clearing Corp.Media