Lessons On Activist Investing From Starboard Value's Jeffrey Smith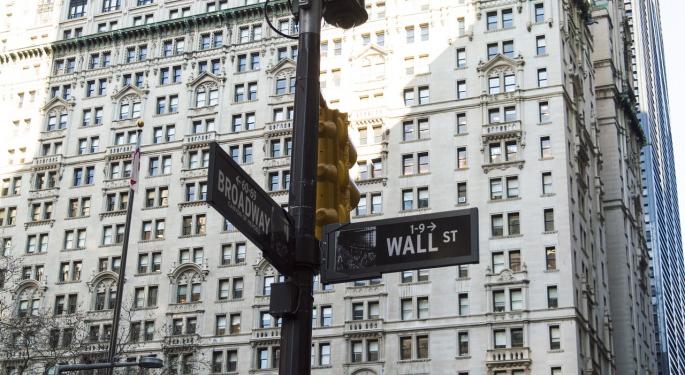 There is a general Street perception that companies and managements fear activist investors or have a strong dislike toward the industry. However, according to Jeffrey Smith, founder CEO and CIO of Starboard Value LP, that's not always the case nor an accurate representation of the profession.
Smith was recently interviewed by Wall Street Week's Anthony Scaramucci. In the interview, Smith revealed how he became an activist investor and why critics of activist investing are often incorrect in their assumptions.
The Journey
Smith revealed in the interview that after graduating he worked in investment banking for less than two years, following which he went on to help his father run the family's fresh orange juice company.
Related Link: Lessons On Activist Investing From Jana Partners' Barry Rosenstein
On his transition from working at his father's company to becoming an activist investor, Smith said, "I had no idea when going to work with my father that it was going to be so relatable to what I do today. I had no idea I was going to be an investor, let alone an activist investor."
Smith continued, "But it's not just that; it's not just analyzing businesses and determining whether they have over capacity or under capacity or their capitalization on the balance sheet. I would say it's even more about the human nature element."
Nothing To Fear
Smith was asked to explain why people who criticize activist investing are wrong. He replied, "We have the benefit of being able to look at it and say, 'What do we think would be best for this company?'
"Going back to my days working inside of a company and understanding what happens inside of a company – that's not always that easy to do when you are living it day to day and you are inside the business, because it becomes personal.
Related Link: Activist Investor Explains Why Converting Into REIT Is The Right Thing For MGM
"It becomes about so much more than making the right decisions every day for the company."
According to Smith, most CEOs and companies that Starboard has worked with don't fear his firm or activist investors, which include Darden Restaurants, Inc. (NYSE: DRI). Those that do fear, he feels, are the ones whom have a strong disagreement with activists to the degree and intensity that it leads to a proxy fight.

Image Credit: Public Domain
Posted-In: Anthony Scaramucci Jeffrey Smith Starboard Value Starboard Value LP Wall Street WeekMedia Best of Benzinga
View Comments and Join the Discussion!