Deutsche Bank Co-CEO: 5% Leverage Ratio Is Going To Be The Global Norm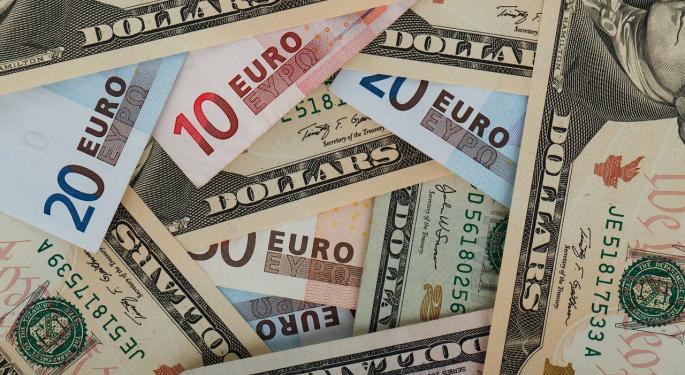 Deutsche Bank AG (USA) (NYSE: DB) reported worse-than-expected first-quarter results on Monday. Profit for the bank dropped by almost 50 percent to €544 million from the €1.1 billion reported for the same quarter last year on back of the massive fine that the bank agreed to pay for manipulation of LIBOR rates.
Anshu Jain, co-CEO of Deutsche Bank, was on Bloomberg TV following the earnings release to discuss the proper leverage ratio for banks.
Targeting 5
"There's been a lot of debate about what the right leverage ratio standards ought to be," Jain said. "Many have argued, Juergen Fitschen and myself right in the lead, that European market circumstances are different, the quality of our assets are different, the business model is different – and yet, we came to the conclusion that 5 percent is going to be the global norm."
Related Link: Deutsche Bank Q1 Net Profit Drops
He continued, "Certainly, all of our U.S. peers are sitting in that 4.5 percent to 6 percent category. Our European peers are way below that. So, you really have a bifurcated starting point. Deutsche Bank has decided with this announcement to target 5, which will put us right in with all of our top global peers."
European Standards
Jain was asked if he expects the ECB to regulate the 5 percent leverage ratio standard. He replied, "[It's] very hard to know what the European standards will be, and again, we have made the point in the past that particularly when it comes to the mortgage industry, for example, it sits on European balance sheets, but it doesn't in other locations," Jain replied.

Image Credit: Public Domain
View Comments and Join the Discussion!
Posted-In: Anshu Jain Bloomberg TV ecb Juergen Fitschen LIBOR LIBOR ratesMedia