Worksport Is Addressing This Major Challenge In The EV Market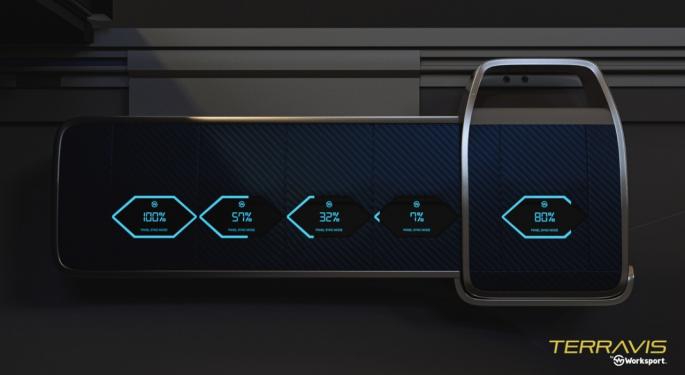 Without a doubt, there is a lot going on in the electric vehicle industry with headline developments from XPENG (NYSE: XPEV), Fisker Inc. (NYSE: FSR), and General Motors Company (NYSE: GM) with Tesla Inc. (NASDAQ: TSLA) accepting Bitcoins to Nio Inc. (NYSE: NIO) looking to expand their charging infrastructure with Germany's metro, this market is making headlines. Just today, Volkswagen (OTC: VWAGY) US division leaked that it will be rebranding itself "Volkswagen" as it invests heavily in its electric vehicles. In fact, contrary to what some might think, EV players are a diverse bunch.
For example, Worksport Ltd (OTC: WKSP), a company known for designing bed tonneaus for pickup trucks, is now also offering a mounting system folding truck bed that can store power through solar panel capabilities. 
Following its oversubscribed Reg-A public offering, Worksport Ltd. has strategically raised another $3 million through a Private Investment in Public Equity (PIPE). 
The additional capital, on top of the $4 million raised from its Reg-A, will be allocated toward expanding the company. The capital will boost manufacturing capabilities in Canada, encompassing everything from tooling and equipment to storing inventory.  
It will also significantly boost marketing & branding efforts to showcase upper echelon products including Worksport's TerraVis™ solar tonneau cover system, its allied TerraVis COR™ mobile energy storage system (ESS), as well as two premium covers that will also be fully manufactured in Canada.
"We are looking forward to what the future holds for the company and its shareholders, certainly in the short term and definitely over the long term. We are also extremely excited to showcase a few of our amazing developments in the coming months, as 2021 progresses," said Worksport CEO Steven Rossi.
Why Is This News Important?
There is currently a strong demand for electric vehicles and the market has become increasingly important for investors. What once was considered more of a luxury market is now mainstream with a variety of options at different price points.
Competitors have gone from companies that sell tens of thousands of electric cars a year to startups that have yet to deliver a single-vehicle. However, one of the biggest issues the industry faces is a lack of charging options. Worksport Ltd. aims to help with this issue. 
The company understands that relying on charging stations or home plug-ins should not be the only option to grow the EV market, and while it is a dream to create a more sustainable industry, we also need to look into our existing environment to offer meaningful solutions. 
For example, pickup trucks are a preferred option for many in North America. In California alone, there are roughly 4.7 million pickup truck owners. Worksport aims to help these vehicles be a part of the EV revolution in addition to providing more charging options.
TerraVis can help to have a sustainable power alternative. It addresses several market needs such as the lack of external charging points from private households as well as cost-efficiency. 
This product can be very useful for other purposes like electricity outages and emergencies where an alternative electricity source is needed. The market is beyond novel car models and companies like Worksport are a great example of this.
View Comments and Join the Discussion!
Posted-In: Penny Stocks Emerging Markets Markets