Mometum Makes A Comeback As The Weather Cools Down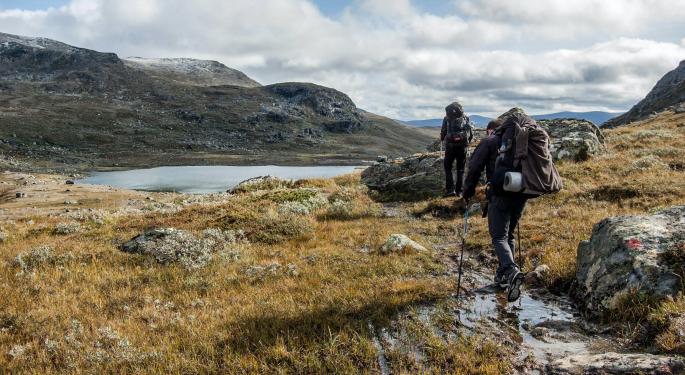 Momentum has re-entered the market with a vengeance, and it's done so in one of my favorite months of the year both seasonally and, of course, in my trading returns. The past week has seen the stocks I focus on completely change their characteristics from the choppiness that took over through most of August and September.
However, the real uptick did start in the closing days of September when, on the 29th, I had my first six-digit net profit in about two months with great momentum in Aptorum Group Limited (NASDAQ: APM), Houston American Energy Corp. (NYSE: HUSA) and U.S. Energy Corp. (NASDAQ: USEG). It was a banner day, considering each of those stocks was making a 200%, 300% or 500% move in the premarket and they kept going higher even after the bell rang enough that I traded each one for five figures.
While I haven't topped that performance this week, I have had a good string of solid green days, as well as one $100,000 on Tuesday trading Pioneer Power Solutions, Inc. (NASDAQ: PPSI).
That Tuesday trade represented one of the cleanest moves I've seen since July, with PPSI popping up on my radar in the premarket after gapping up around 100%. I took some good trades on it in the premarket as it was running up over $3 for about $4,000. Unfortunately, I gave up that ground and then some on an opening trade in Westwater Resources, Inc. (NASDAQ: WWR).
Kicking off the trading day in the red, I came back into PPSI around 9:45 as the stock broke resistance at $3.50 and took a trade on the first one-minute candle to make a new high. Out of nowhere, PPSI squeezed up above $4.30, barely missing several halt levels on the way up. I was in for about 40,000 shares through the move from $3.50 to the break above $4, with a bit small of a position in the move past that. All told I ended up punching the register for about $19,000 through that initial move,
After chopping around that level for several minutes, PPSI again took off, going parabolic all the way above the $6 level. All through that move, I was adding at micro-pullbacks and selling on the breakouts, adding another $21,000 to my day.
Finally, I circled back to PPSI on one final breakout above $9 at around 11. The stock spent sometime before then bouncing between the $6 and $7 range before it popped on a short squeeze decisively above $7.20, making the high-of-day move blasting through $8 and topping out at just shy of $9.50. I spent the rest of the hour tagging the stocks as it stair-stepped back down below $7 before calling it a day.
I was a strong day for follow-through and it gives me hope we'll see more resilient charts as October rolls on. For anyone looking for insight and instruction how to make the most of whatever October will bring, we're running a special Oktoberfest discount at Warrior Trading of 40% on our most popular course packages. Check what's on offer and stayed tuned for more live trading updates from our Facebook account and Youtube channel.
View Comments and Join the Discussion!
Posted-In: Warrior TradingPenny Stocks Education Markets General