The Shortened Week Provides No Shortage Of Volatility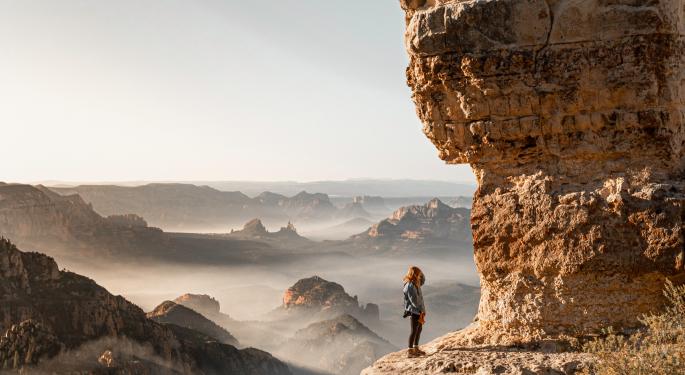 It's been another up-and-down week for my trading account. Every day has been similarly choppy through most of the stocks I traded, but the end result from each one has been pretty different.
I am grateful to say that, despite a sizable red day to start the shortened week, it remains green. That keeps alive my longest weekly green streak ever. Although I haven't paid much attention to it, I haven't had a down week since March.
Unfortunately, my overall totals in that span have diminished quite a bit since their summer peak. At the moment, my net profits for the week sit at around $13,500. I'm hoping to bring that up to at least an even $20,000 to average out close to my daily goal.
That loss on Tuesday was a devastating way to return to the market after the holiday weekend.
Although I kicked off the day with $4,000 in profits, trading Nikola Corporation (NASDAQ: NKLA) and Tortoise Acquisition Corp. (NYSE: SHLL) between my retirement and regular accounts, I ran into a lot of chop once the market opened.
Once the bell rang, I switched focus to my retirement account, trading more affordable stocks at larger share size. That led to a -$6,000 loss in that morning's leading gap stocks, Luby's Inc. (NYSE: LUB), which hit resistance a few cents off my $2 entry and completely flushed out.
Already -$2,000 in the red, I took another large share position in VivoPower International PLC (NASDAQ: VVPR) after it came up on my daily momentum scanner. I took a trade out of a halt on the first candle to break the high and got as high as $.80 on the share before it fell by nearly a dollar on the next 1-minute candle. That essentially ended the day for me.
Shell-shocked from Tuesday, I ended up just not liking anything I saw on Wednesday and opted to sit on my hands.
Then Thursday came and everything went perfectly. I spent about two hours bouncing between trades in Satsuma Pharmaceuticals, Inc. (NASDAQ: STSA) and Yield10 Bioscience, Inc. (NASDAQ: YTEN) and ended the day higher by $25,000. Both stocks were the leading gap stocks in the premarket and, although YTEN was choppy, it followed a beautiful pennant pattern that I was able to scalp with no problem.
While it wasn't a homerun day, it was a good way to climb out of the hole I dug at the start of the week. It also highlighted the fact that I need to ease off the throttle and take opportunities more slowly.
That's something I emphasize to students constantly, probably because it is my biggest struggle as a trader. Being able to read the market and know when to aim for base hits is one of the most valuable skills any successful trader should learn, and its mostly a matter of understanding your own trading patterns. I've known for weeks that my net profits have been gradually declining while the number of red days was on the rise, but I traded Tuesday like I was still surpassing $100,000 a day.
While I should learn to take my own advice, a lot of new traders don't have the benefit of a long track record to refer to when making that kind of analysis. Simulated paper trading is the best way to build up that kind of data in a risk-free environment, so I encourage any new traders who are also struggling in this market to start referring to any insights they can glean from practice.
View Comments and Join the Discussion!
Posted-In: Warrior TradingPenny Stocks Education Markets General