July Kicks Off With Steady Momentum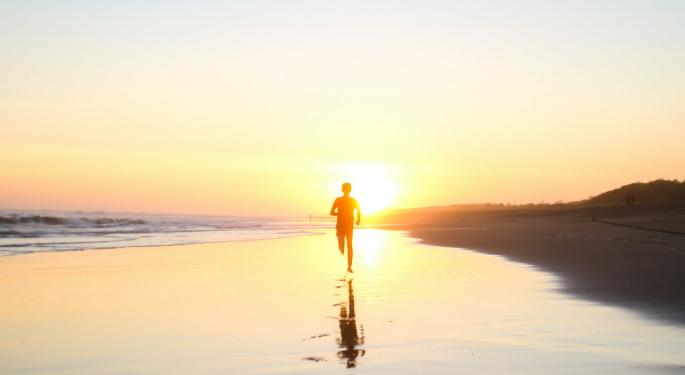 Despite the single red day that capped off June, the market is seemingly still in rally mode when it comes to the stocks I typically target for trades.
I'm so far all-green for July, with roughly $120k in gross profits over the first six days of the month, and most of those profits have come as a result of the leading stocks in my morning gap scanner. Last Thursday was $27k in the second leading gapper Francesca's Holdings Corporation (NASDAQ: FRAN) while this week saw Ayro, Inc. (NASDAQ: AYRO) and Senmiao Technology Limited (NASDAQ: AIHS) both surge to the first or second spots in my morning watchlist.
The uptick in momentum has been encouraging, especially since my results have remained fairly consistent. Each of those trades represented a fairly clean gap and go trade right out of the open, which is always extremely satisfying because it both gives me some capital cushion to trade the rest of the morning and it reinforces the efficacy of my strategy in whatever market environment I find myself in.
Right now, despite the strange and potentially volatile summer we find ourselves in, the stocks I tend to focus on are still prone to break out. And even though the summer is typically a time when I see more modest returns as a result of less trading action, this summer is obviously different.
The high degree of uncertainty in the market, as well as a groundswell in retail traders entering the market, has made this summer a great time to experiment with your trading. And with the tax filing deadline quickly approaching next week (July 15), traders or non-traders might be in the mindset to optimize their 2020 trading portfolio for tax purposes or to reinvest their return.
This enthusiasm from new traders has also translated into the Warrior Trading Summer Classes, for which we're still enrolling new students through July. Even with just a few thousand dollars in capital can get you started learning the fundamentals of identifying stocks with strong potential to run, defining price targets and feeling out your entry and exit timing.
The strong support and follow-through we've been seeing in the market make right now is a perfect time to refine those basic trading skills. You'll be glad you did once autumn rolls around and trading really picks up.
View Comments and Join the Discussion!
Posted-In: Warrior TradingPenny Stocks Education General