Momentum's Still In Bloom In May As Summer Trading Approaches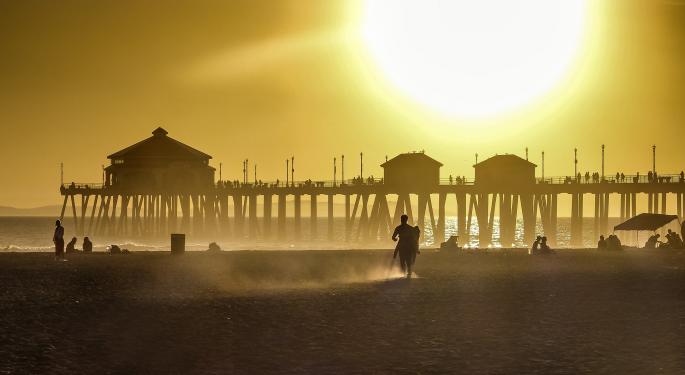 Halfway through May and my trading account is rounding the corner on its most profitable span after. After last month's all-green April and the first couple weeks of May, I've managed to add more than $160,000 in gross profits to my account.
Most of the past week's profits came in on Wednesday through a few trades on a couple of lower float stocks that were gapping up in the premarket, SIFCO Industries, Inc. (NYSE: SIF) and Forward Pharma A/S (NASDAQ: FWP). Although both stocks still landed within the range of shares available that I look for in my strategy, I tend to be cautious of — or outright avoid — low float stocks since there are fewer shares being traded to support whatever moves they might be making.
However, after the bell rang and I saw the premarket momentum in SIF carry into the open, I took a 3,000 share position in the first green candle over the premarket high, which ultimately got filled a little over the $4 mark and took profit after it shot up to $4.20. After getting some breathing room for the, I was a little more aggressive and took another position after a pullback below $4, adding as it continued up to the high of the move around $5.50.
The second big trade of the day was in FWP, which only has a float of a little over 400k shares, about a sixth of what SIF had. But, I was up about $8,000 on the day and I knew I could afford to take a chance on after it jumped 5% in a single one-minute candle. I got in on a pullback for the break of $9 and kept adding up into a circuit breaker halt just below $9.40. By this point, I was in with 5,000 shares. Once the stock resumed it gapped up more than 30% and closed above $12. It ended up topping out at $12.72 and I was able to finish out the trade up more than $16,000
This momentum, both in the market and in my trading, is some of the best I've experienced in roughly a decade to trading the stock market. This current hot streak, currently sitting at 31 days, is now my second-longest period without recording a loss in my main trading account, the longest being a 56-day streak I clocked in much earlier in my trading career when I was working with a much smaller size much less experience.
While I hope my current trading habits are helpful to all levels of traders, I understand that my approach to any given stock is necessarily going to be different from someone with smaller accounts or who are less accustomed to trading. I only got to the point I'm at now by leaning on helpful tools like tight limit orders to protect me from downside and ensure that I wasn't chasing profits or opening risky positions. Above everything else I teach in Warrior Trading classes or tell to traders seeking advice, I try to advise every kind of trader to use the tools and resources available to them, whatever they may be.
To that end, and in the interest of making the most of the strong market we find ourselves in, Warrior Trading is currently enrolling students for summer trading school. For those interested in learning more about the program, click the link to check out the syllabus and the offers available for early enrollment. In addition to live classes and Q&A sessions, Warrior Trading students will have access to simulated trading programs and community chat rooms to generate ideas or discover what stocks other students have on their watchlists. Hopefully I'll see you there, but if not, you can still catch my daily premarket hot list and recap videos on the Warrior Trading Facebook account and Youtube channel.
View Comments and Join the Discussion!
Posted-In: Warrior TradingPenny Stocks Education General