Option Trader Makes Big Bet On iQiyi Despite Negative Trade War Headlines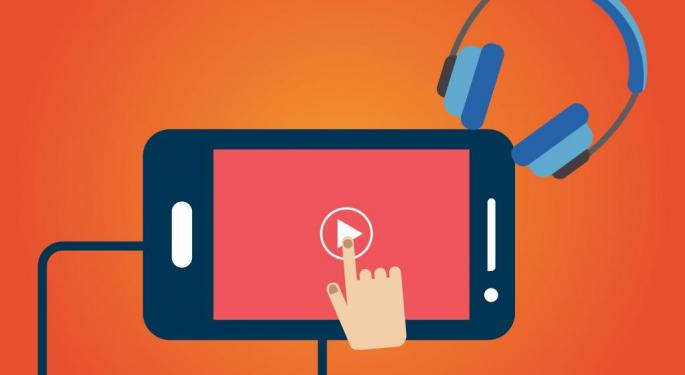 Shares of Chinese online video platform iQiyi Inc (NASDAQ: IQ) dropped another 3% on Tuesday and are now down 38.4% overall in the past year as the trade war between the U.S. and China appears to be ramping up once again. iQiyi is often called the "Netlix of China."
The silver lining for iQiyi bulls is that at least one large option trader is making a bullish bet on iQiyi.
The Trade
On Tuesday morning, Benzinga Pro subscribers received an option alert related to an unusually large iQiyi trade.
At 10:14 a.m., a trader bought 889 iQiyi call options with a $15 strike price expiring on March 20, 2020 near the ask price at $2.87. The trade represented an $255,143 bullish bet.
Why It's Important
Even traders who stick exclusively to stocks often monitor option market activity closely for unusually large trades. Given the relative complexity of the options market, large options traders are typically considered to be more sophisticated than the average stock trader.
Many of these large options traders are wealthy individuals or institutions who may have unique information or theses related to the underlying stock.
Unfortunately, stock traders often use the options market to hedge against their larger stock positions, and there's no surefire way to determine if an options trade is a standalone position or a hedge. In this case, given the relatively modest size of Tuesday's iQiyi option trade by institutional standards, it's unlikely to be institutional hedging.
Trade War Fears Overblown?
Despite a 33% drop in the past six months, the strike price of the calls purchased on Tuesday suggests more than 13.9% upside given their break-even price is $17.87.
The bullish trade is particularly noteworthy given the latest trade war headlines have been discouraging. On Tuesday, the U.S. expanded its trade blacklist of Chinese companies, and China's foreign ministry said Americans should "stay tuned" for their retaliation. Bloomberg also reported that the White House is looking into limiting how much U.S. government pension funds invest in Chinese stocks.
Barring a surprise trade deal, the U.S. is set to raise tariffs on $250 billion worth of Chinese goods from 25% to 30% starting Oct. 15.
Benzinga's Take
Tuesday's iQiyi option trade is noteworthy given that the calls purchased don't expire until March 20, 2020. Prospects of a trade deal in the near-term appear dim given this week's news, but a lot of diplomatic progress can be made in five month's time, especially if the economies in China and the U.S. continue to suffer.
Do you agree with this take? Email feedback@benzinga.com with your thoughts.
Related Links:
Finding Its Stride? Option Trader Makes Big Bet Slack Rally Has Legs
View Comments and Join the Discussion!
Posted-In: China trade warOptions Top Stories Markets Trading Ideas Best of Benzinga