Options Outlook For The Week Of May 26: Will Friday's Momentum Carry Over?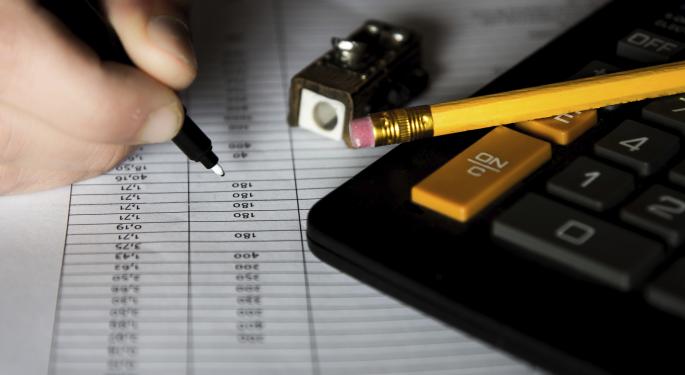 Recap
The week ended on a bullish note. All markets were in the green. Impressively the markets rose in the face of a falling TNX and rising TLT. For the past few weeks, this situation in the TNX and TLT would have caused a market sell off.
Absent any negative headline from the Ukraine elections, markets should be able to carry this momentum into Tuesday's trading session.
The Week Ahead
Until markets give the all clear sign, range bound trades will likely continue to pay. From an options perspective, one could consider selling iron condors and capitalizing on momentum plays.
If trying to collect premium via selling iron condors, perhaps place them differently than last week. Traders could consider leaving more room to the upside than in recent trades.
Market strength in the face of a rising TLT could be a precursor to a change in trader sentiment. One may not want to 'fight the tape' too hard.
Related: Google Bests Apple In Brand Value; Tech Rules Top 100
Momentum plays to consider would include Apple (NASDAQ: AAPL), Netflix (NASDAQ: NFLX), and Google (NASDAQ: GOOG)(NASDAQ: GOOGL).
Apple is looking bullish after so long being laden with with the expectations of 'innovation.' Regardless of its viability, the Beats deal may have silenced most of the critics.
Netflix is also carrying excellent momentum into the week. The move came with volume, and therefore has more validity than a one day pop. The momentum can be played via debit call spreads with some time to be proven right.
Google also had a huge week. But to avoid the short term whipsaw, one can go long Google via leaps by either buying long dated calls or selling puts.
On the bearish side, an extremely low VIX often offers an opportunity for an entry point. From these levels, the VIX is likely to spike soon enough. One can buy the VIX or its call options.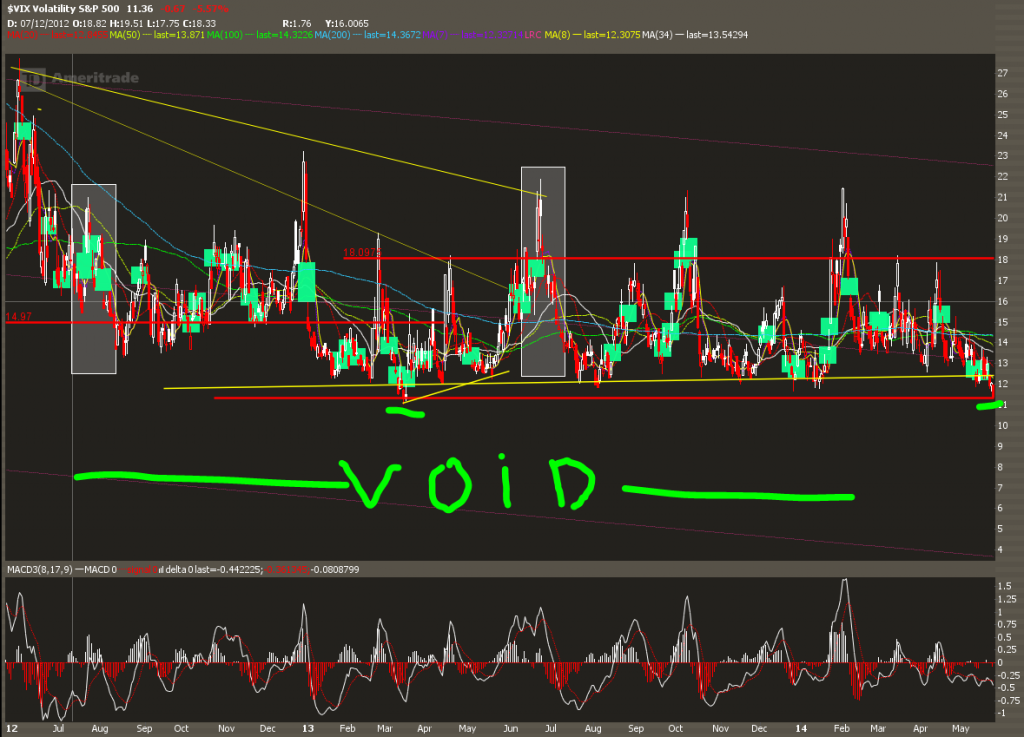 "Lotto" Ticket
A good trade idea this week in the "lottery ticket" category could be going long Twitter (NYSE: TWTR) via mid term calls. The stock is sliding into an abyss, but for as much use as its systems get, surely Twitter will figure out a way to monetize traffic. If not them them, someone else will, so Twitter could perhaps be a buyout candidate. This would not be an investment, but rather a cheap way to buy a lottery ticket of sorts.
Just in case markets make a sentiment flip, it might be prudent to defend a few short positions. This can be done by buying call spreads in the indices so to avoid potential pitfalls from stock specific exceptions.
Traders might start pricing in a Draghi move. If Draghi disappoints, then the risk to the down side could be severe from these all-time-highs. The expectations are that Draghi will likely want to weaken the euro to help exports, likely involving a stimulus of sorts. Traders may interpret stimulus as bullish for markets and hit the buy buttons.
Tags: euro iron condor Mario Draghi momentum play
Posted in: Previews Options Markets Trading Ideas Best of Benzinga