Options Outlook For The Week Of May 19: Bears Showing No Claws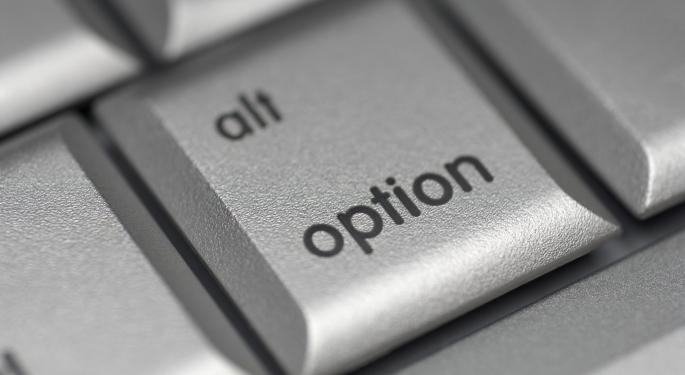 Friday was again a nice way to end a tumultuous week. It started with a bang on Monday like was expected in the last recap. Unfortunately, the next few days were fraught with disappointments.
What's next? Just like last week, It seems likely that Monday traders will build on the Friday strength. This week, the iShares Barclays 20+ Yr Treasury Bond ETF (NYSE: TLT) threatened with another breakout attempt and remains dangerously high.
How to profit?
Markets still expect a sell off. Some expect it to be followed by new highs. Neither seems particularly likely, so it's likely that it will meander about the same range of late. So it's a good idea to sell premium outside of these levels.
Bearish option plays:
Buying S&P 500 (NYSE: SPY) puts or put spreads around 1865. This will take advantage of a dip towards the high mark of 1850. This can be financed by selling risk below it.
Selling lower credit put spreads would recoup some of the put spread cost.
Do the opposite: Meaning sell credit call spreads to finance alone or in conjunction with debit call spread if one anticipates a run up into next week.
Bi-directional option trades: sell an iron condor in SPY, Russell 2000 (NYSE: IWM) or Nasdaq 100 (NASDAQ: QTEC) and let time decay make money by depleting the values of those iron condors. Then buy them back cheaper for a profit or expire them for maximum gains.
Selling credit put spreads in Apple (NASDAQ: AAPL) June contracts. For this, one can hedge the bet by selling June NDX credit call spreads just in case traders sell Apple in the next couple of weeks.
Sell most momentum moves as the momentum play in 2014 has been broken. Contrary to 2013, the momentum moves are shortable with relative ease especially if married with a few long positions.
Here are other factors impacting the markets:
The VIX is still too low. There appears to be more upside potential than downside risk, which is concerning.
Options make up: Optimism reigns as more call than puts in most major companies.
MOMOs: Momentum stocks need to show that they can hold on to their bids more than one day. Until then, it is not advisable to chase run ups.
The Apple Rabbit: It closed 585 which is right in the middle of the pin zone highlighted at 580/587.5. This is not too bad given the rumors of a good size acquisition was badly received.
TNX: Still in freefall and needs to find footing.
TLT: Ripping and needs to abate to make room for markets to trade based on company fundamentals.
The YEN: Also retreated but still too high.
Check out the video below for a recap of this week's options outlook:
Posted in: Previews Options Pre-Market Outlook Markets Trading Ideas Best of Benzinga