Options Outlook For The Week Of April 7: Don't Try To Catch Falling Knives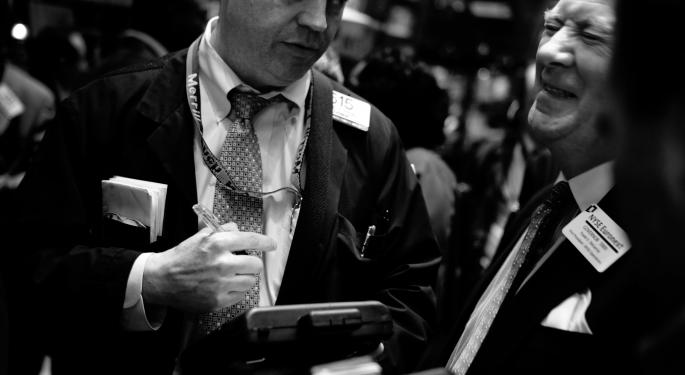 This week is all about building shopping lists in case traders stabilize and shrug off these fears of this Friday sell-off being a precursor to something much nastier to come.
If drivers are on alert for accidents, they tend not to happen. Usually traders get hurt most when they get blindsided.
The fundamentals have not changed much in over a year. The 'recovery' is still creeping slower than traders want and that's why the Feds are still propping markets up.
So for this week, step back and look for some good quality names that have been tossed with the trash:
Cautions:
Goldman Sachs (NYSE: GS): three falling peeks could have another $7.00 to go from here.
The bottom line: Don't try to catch any falling knives that have no solid earnings and look to nibble onto quality names. Those will have strong fundamentals. And even then, the best bet would be via longer dated options possibly even leaps.
Then traders can put those leaps to work by selling against them nearer date legs to further reduce entry points.
Check out the video below for a recap of this week's outlook:
Posted in: Previews Options Pre-Market Outlook Markets Trading Ideas Best of Benzinga