Options Outlook For The Week of March 24: Friday's Action Does Not Reflect The Trend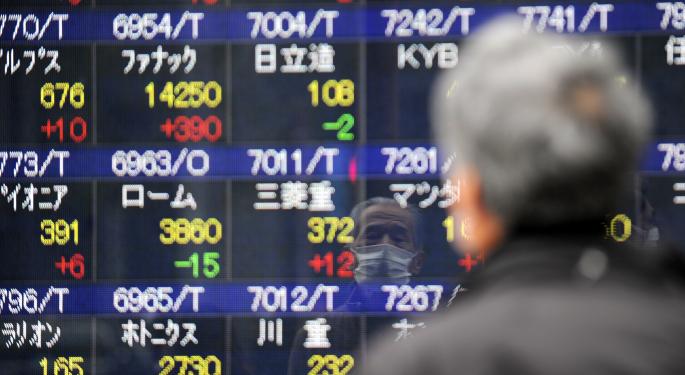 The market price action Friday looked bad, but zoom out 10 days and there's still a good trend pretty close to market highs.
With the absence of negative geo-political headlines or stories of Asian bubbles, traders should be able to avoid the doom scenario that a lot of experts are touting.
On Friday, traders had some negative Fed speak and renewed headlines of Russia eyeing other areas that may have exaggerated the sell off. There is also the possibility that traders are back to trade US equities & the 10-year with an inverse relationship to the yen.
Here are a few opportunities reviewed from last week:
Apple (NASDAQ: AAPL): The $505.00 level is still a great support but in order for it to break out to the upside, it will need a positive headline.
Google (NASDAQ: GOOG): This range bound action is perfect for some well placed weekly iron condors
If traders avoid the doom scenario, then there might some opportunities with the NDX on the long side. It sold off hard Friday, but with Apple defending $505.00 and Google being due for stabilization, the issues might prop the index enough to eke out a few credit put spreads.
Caution with Netflix (NASDAQ: NFLX), Amazon (NASDAQ: AMZN) and Tesla (NASDAQ: TSLA) especially if the general market unease spills into Monday.
Netflix is selling on a consistent chug. Usually this means that someone knows something that others don't so it would be wise to stay out and NOT try to catch a falling knife
Amazon is battling an important zone.
Tesla is flagging hard with a looming open gap below. Debit put spreads could pay this week.
The pre-open on Monday should give traders clues as to where the sentiment lies.
Was this wide swing in price Friday due to quad witching or is it based on something more sinister?
Check out the video below for a recap of this week's options outlook:
Posted in: Options Pre-Market Outlook Markets Trading Ideas Best of Benzinga