Options Outlook For The Week Of March 3: Friday's Win Belonged To The Bears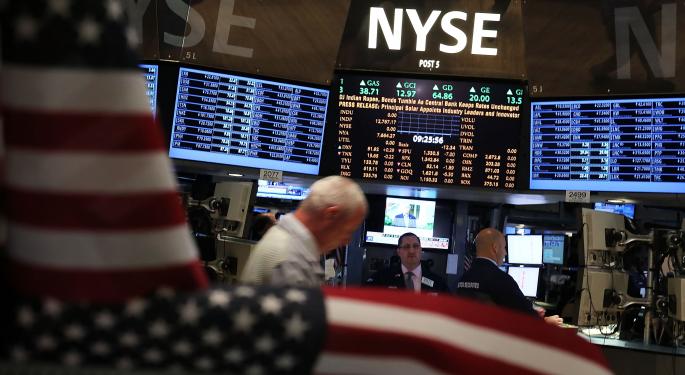 Recap: Strong week last week, but give Friday's win to the bears.
Bulls failed to retain a huge lead and barely eked out a win. Furthermore, the small caps (a basket of 2,000 stocks) closed red. The Nasdaq too ended the day in the red as Apple failed to deliver another flying car.
Monday: The bears will want to finish Friday's fight. So unless we get the all clear on Ukraine, the risk remains to the downside.
Specific trades:
Google (NASDAQ: GOOG): Traders should look to rinse and repeat the Google trade of February which are nicely placed iron condors that have a 90 percent chance of success. Consistent income from the safety of almost two standard deviations.
Apple (NASDAQ: AAPL): The thesis still remains that $505.00 is repellent to sellers. The closer traders get to it, the weaker the sellers become. So well placed credit put spread from more income. Or, traders can consider buying debit call spread around 530.
Priceline (NASDAQ: PCLN): Traders may want to consider being short the issue going into next week via credit call spread that is far out of the money and about 20 percent of maximum gain. Consider re-evaluating the position and add a hedge on Monday if necessary.
MOMOs: momentum stocks took it on the chin today. Premium examples include: TSLA, LNKD, CRM, PCLN, BIDU, etc. The problem with this is that they failed when markets in general are at all time highs. Even though the momos got traders most of the way here, now that we are in the stratosphere, the risk of downside rises exponentially. The momos tend to be weak hands as evident in the speed by which they fell Friday. (Video below has details on specific names).
Financials: Waiting continues for confirmation that financials are joining the bull party. Friday morning, when all was green, traders were rejoicing over the fact that the financials are finally here to help another leg up. Remain cautious; better to miss a few bucks than grab a handful of blade.
Check out the video below for a recap of this week's outlook.
Posted in: Previews Options Pre-Market Outlook Markets Trading Ideas Best of Benzinga