Implied Volatility Drops and Investors Should Look to Hedge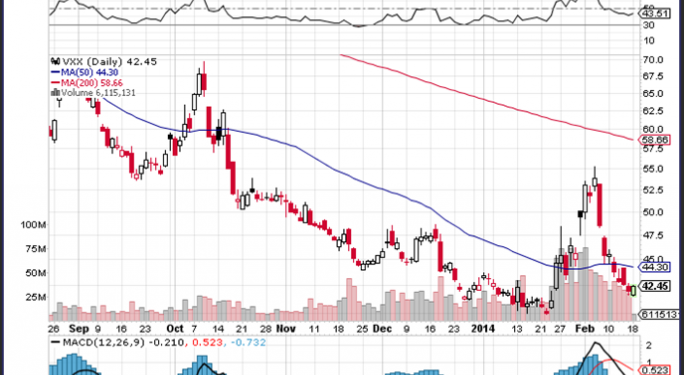 The weather is now the culprit that is taking the blame for nearly every negative economic data point and this is allowing stocks to move higher, despite a disappointing economic backdrop. The question for investors is how long this will last, and whether (excuse the pun) they need to find a way to protect themselves from another market downdraft.
During market selloffs implied volatility generally rises as the cost for downside protection increases. The VIX, which is known as the fear gauge, generally moves higher, as the index incorporates the level of "at the money" strike price implied volatility for the S&P 500 calls and puts. When implied volatility reaches levels of 20% or higher, there is usually a pullback in implied volatility as panic sets in and fear becomes overblown.
Implied volatility is the markets estimate of how much a security will move over a certain period on an annualized basis. IV is a key component in the pricing of options as it reflects the chance that the option will be in the money by the expiration date of the option.
The current levels of implied volatility are attractive for those who wish to purchase options, as the time decay will be mitigated by the low levels of implied volatility. In situation where implied volatility is low relative to the 52-week range, outright purchases of options that expose an investor to climbing levels of implied volatility are an attractive strategy.
The VXX is an ETN that tracks the path of at the money implied volatility for the S&P 500 index. The chart shows that the ETN declined rapidly as investor sentiment improved after the worse than expected payroll data at the beginning of February. With the VXX down to the 52-week lows investors could look to hedge their portfolios with volatility protection.
The preceding article is from one of our external contributors. It does not represent the opinion of Benzinga and has not been edited.
Posted-In: Options Markets Trading Ideas
View Comments and Join the Discussion!