How Long to Hold a Position Before Realizing Losses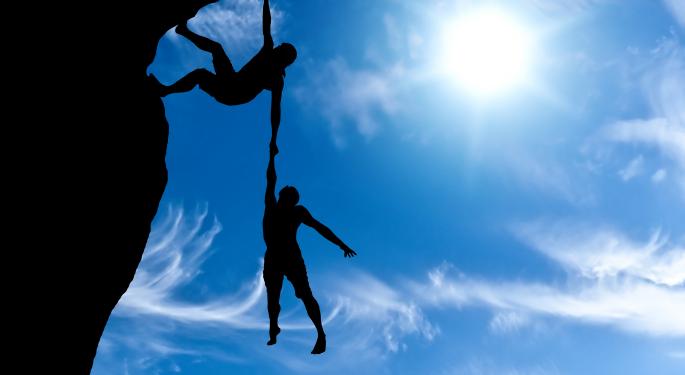 By: Geoff Schiffrin
Every trader has been there. The P&L is going the wrong direction and it is decision time. Is there a point at which we say enough is enough? To fully understand what got us here, we must start at the beginning. What got us to this point to begin with?
To be actively trading, you must already have a fundamental understanding of parameters and risk tolerance. Shocking, however, is that more traders blatantly disregard those parameters, using them not as rules but as flexible guidelines affected by current mental states.
Nothing could be a bigger hindrance to productive trading than flexible barriers. Why set them at all if in the heat of the moment, the precise reason you made them to begin with, you disregard them and "go with your gut?" If the moment comes that you need to rely on your gut, it most likely is being influenced but your surroundings, and may not be the best barometer.
One ideal strategy is a double-tiered approach. A daily maximum allowable loss and a "per position" maximum loss. This is where you as a trader need to decide what you are comfortable with.
Let's call it the the "Five to One" rule. On any given day, realized losses shouldn't go over more than five percent of account equity. Also, no one position should lose more than one percent. So then technically, in a worst case scenario, that gives room for five maximum losers before you should walk away.
A simple strategy like that can allow you to put solid barriers in place that will immediately take the guess work out of a situation that is very stressful to begin with. Once the P&L goes red to a specific point, get out and walk away. Keeping stops firm will leave enough ammunition to get back in the fight at a later time.
What can help you not even get to that point to begin with?
One of the biggest mental obstacles to overcome as a trader is realizing that it's perfectly okay to NOT trade. Traders often get lumped in with gamblers always looking for action, but professional traders know that sometimes the best trade is no trade at all, insuring yourself equity preservation.
To quote Sang Lucci, "Learning how NOT to trade is one of the most important lessons in trading you can learn. Gut instincts tell you exactly when to pull the reins back, the problem is we seldom listen to the gut when emotions are running high. I urge any one of you to comprise your stats for the last 5 years and figure out where you made the most money. Chances are it's a few weeks or months out of the year. The rest of the time you're just trying to stay alive and not lose too much."
Even if you are one of the lucky traders who are fine with occasionally sitting on their hands, hopefully the ideas described above can preserve a green day and prevent a red day from becoming a train wreck.
Posted-In: Options Success Stories Markets Trading Ideas General Best of Benzinga
View Comments and Join the Discussion!