Sang Lucci December 18th Market Wrap Up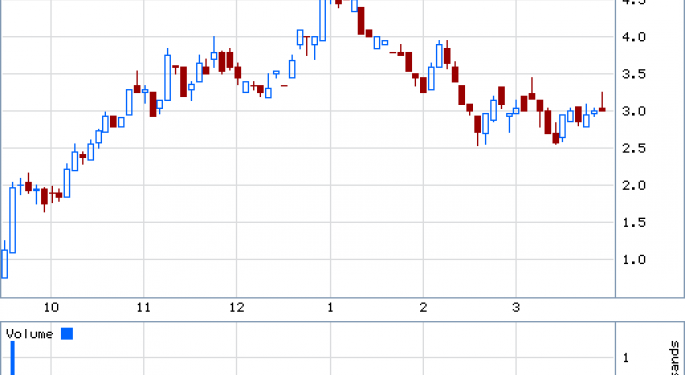 Long side traders were rewarded today with steadily rising indexes and minimal pullbacks throughout the trading session. Call options for the SPY as well as most popular large-cap names put in yet another heavy volume day as most traders are positioning themselves for higher prices as we close out 2012.
Across the options markets we saw increased volume in Knight Capital Group (KCG) today on the call side as more and more folks make bets on a bidding war between Getco & VIRTU Financing. The $3 December 22nd call traded a little under 6,000 contracts.
The Bank of America (BAC) $11 front-month December call traded 105K contracts. Coincidentally, that's on top of the 100K contracts that were traded yesterday on the anticipation of the $11 break which took place during the overnight session. Goldman Sachs (GS) joined the party as well posting up about 10,500 contracts on the $125 December monthly call.
The precious metals started moving aggressively to the downside around 11 AM. The Treasuries experienced the same phenomenon all day as it seems traders are moving away from the safe havens and putting risk back on. The Gold (GLD) $162 front-month December puts traded a little over 17,000 contracts.
Amazon (AMZN) came pretty close to its all time high at $264.11 today, spiking up through $263 and posting almost a 3% gain for the day. The $260 December call expiring this Friday traded over 10,000 contracts which happens to be significant volume for this tech/internet bellwether.
The stock gapped up over the highs of its recent range around $256 which is what queued us in to the possibility of a rally up to $260 today. Off the open, the stock danced around $255 for a couple of minutes and then shot straight up to highs and quickly ripped up to $258. It was a trickle higher along with the indexes for the rest of the session with a pretty frustrating consolidation from 11 AM to just before 1 PM. Once the stock tagged the highs and pulled everyone in hoping for new all time highs, the smart money called it a day and the stock fell back through $260.
The entry this morning was when the stock barreled through $256 offering up a little over a dollar for this option. There was an immediate payout on the spike up around $2 which is where most people took their profits. After a bit of consolidation and premium decay on the option it steadily rose to about $4 giving traders a possible 300% return on their investment in less than 2 hours!
Watch for more buying activity tomorrow but be prepared for the indexes to chop around a decent amount. This means you must shorten your time frames and take profits & losses a bit quicker.
Stick with Lucci!
Posted-In: Options Markets Trading Ideas
View Comments and Join the Discussion!