How Long Will This Trading Range Persist?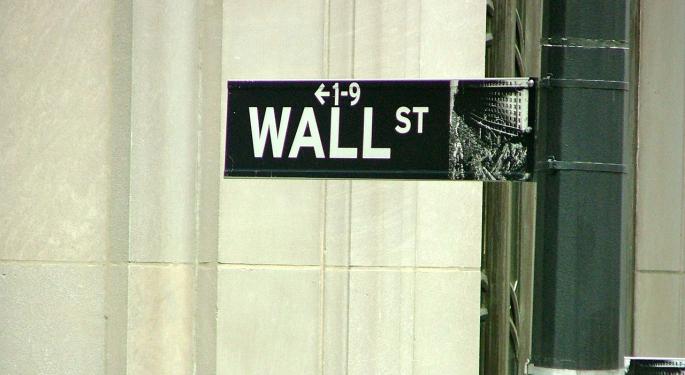 S&P 500 index futures were trading higher by 15 points at 2049.50 in Tuesday's session. In another yo-yo day, the index is attempting to find a clear path to its major move.
Over the last five sessions, it has been relegated to 36 point range (2026-2062), spending the majority of the time grinding in the 2030 and 2040 handles. Today, trading action best exemplifies this nauseating activity as the current low stands at 2029.25 and the current high rests at 2053.
So what's the market grappling with in order to determine its next move? At this time, there are two very important fundamental factors tugging at the markets purse strings.
Oil
The first and most unpredictable factor is the price of oil. Just when the shorts in the broad market get comfortable with the index breaking down through the lower end of the range, OPEC or Russia comes to rescue. For example, as the market was bearing down on the lows from Friday and Monday, a rip-roaring rally in Crude Oil futures surfaced.
What a convenient time for another round of Oil output freeze comments coming from a diplomatic source in Qatar's capital, Doba. Although the rumors have persisted for quite some time, it's hard to believe that no matter what the rhetoric the oil producers continue put out to the public, they're not greasing the pumps in the background and still running at or near full capacity.
Related Link: 'Peak Oil' Not Until 2035, Demand 'Could Well Be Stronger' In Coming Years
Earnings
The other and more reliable fundamental factor is the upcoming earnings season. With expectations so low, any surprises to the upside may instigate a buying frenzy and send the index well beyond its all-time high. Any surprises below the lowered expectations could easily send the index back to its February lows.
So far, the unofficial start of earnings season has been been off to disappointing start. Although Alcoa Inc (NYSE: AA) delivered a nickel beat for EPS, it came up shy on sales. As a result, the issue is trading lower by $0.41 (4 percent) at $9.33. This indicates a potential lack of demand for aluminum, which is needed in construction along with other industrial uses.
Another earnings report that doesn't bode well for nut and bolts economy is a the disappointing report from Fastenal Company (NASDAQ: FAST). Before the open, the company announced a Q1 miss of a penny along with a slight miss for revenues. This has the issue trading lower by $1.40 (3 percent) in today's session.
What Now?
At this time, the lure of higher oil prices will augment the future earnings of the energy sector, along with providing some relief to the financial sector (that may be saddled with bad loans).
However, earnings season has just begun, with some major reports due later this week. On Wednesday morning, JPMorgan Chase & Co. (NYSE: JPM) will release Q1 results. This will be followed by Bank Of America (NYSE: BAC), Wells Fargo & Co (NYSE: WFC) and Delta Air Lines, Inc. (NYSE: DAL) on Thursday.
Investors may want to sit back and observe whether or not the Street can deliver on lowered Q1 earnings expectations.
Posted-In: Futures Technicals Commodities Top Stories Intraday Update Markets Trading Ideas Best of Benzinga
View Comments and Join the Discussion!