The U.S. Dollar Exchange Rate Slipped To New Lowest Levels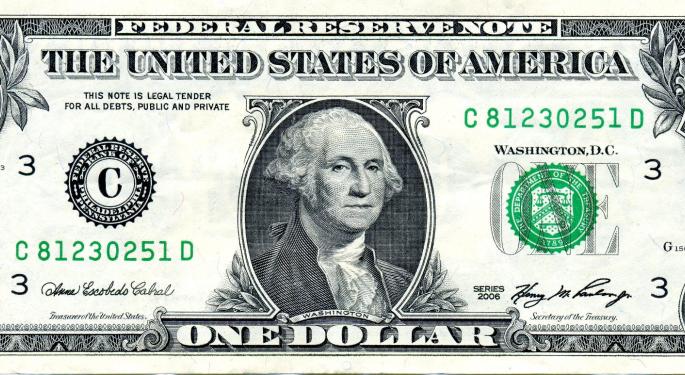 On Tuesday the dollar index fell to its lowest. After a 13-month low, the US dollar index (USDX, DXY) got tangled up at its lowest level since June 2016 at 93.974. The dollar has dropped nearly 4 percent over the last month and more than 8 percent over the year. The dollar index, which measures the value of the US to the other six of the world's most important currencies, slipped to 93,815 points.
For some time now, the dollar has been struggling against a basket of major currencies, and with the euro holding up above $1.16, there is a short period of relief for the dollar to get ahead of the Federal Reserve's July rate-setting meeting. The outcome of the Fed meeting is yet to be revealed and discussed by international analysts.
As the dollar dropped down against a basket of the world's most important currencies, investors grew warier on the short-term outlook they held off placing more bearish bets ahead of a Federal Reserve meeting starting today. They now await the U.S. Federal Reserve's policy statement for further clues on the direction of its next monetary tightening, and traders also watching over the U.S. Senate. Some experts believe that the euro's rally against the dollar is mostly a result of the European Central Bank move toward reducing its monthly, €60bn stimulus spending.
The wider Euro Stoxx 600 is currently up 0.2 per cent, while London's FTSE 100 has even gone further, reaching a 0.5 per cent rise. The strong showing in its heavily-weighted mining sector contributed for this. While the dollar's global droop continues, the yen remains near its strongest level in more than a month. Japan's currency is slightly strengthened and trades to ¥111, which is its highest level since mid-June. In Tokyo the Topix is down 0.1 per cent, the Shanghai Composite is down 0.3 per cent and the Hang Seng in Hong Kong is down 0.1 per cent.
Lately, the weakening of the dollar has strengthened as a result of weak indicators from the US economy. On the other side, the economic outlook is improving for Europe and China. Currency analysts say that these weak arguments and developments for further interest rates in the United States will remain at the center of attention until the end of the year.
The updated projections of the International Monetary Fund (IMF) which was recently published, could possibly improve expectations of growth for the Eurozone and China. As far as the global economy, there are some early estimates of growth for this year and the next one, which was also published in the spring forecasts.
The preceding article is from one of our external contributors. It does not represent the opinion of Benzinga and has not been edited.
View Comments and Join the Discussion!