The Secret To Making Money In The FX Market Can Be Found On...Twitter?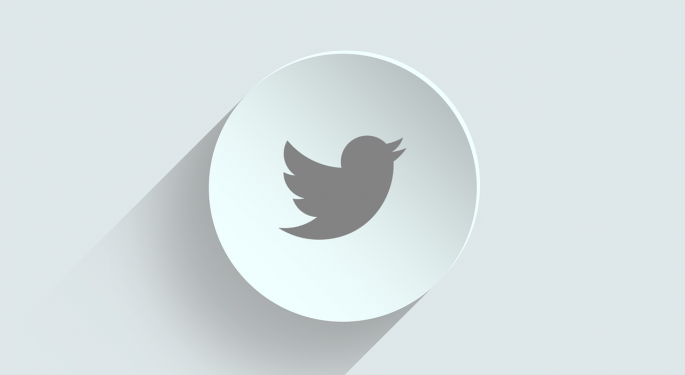 Ask any successful trader what their "secret" is and they will likely answer there is no magical formula to guarantee a profit. This was the commonly held belief, but apparently, this isn't the case, according to an academic paper published last month by Vahid Gholampour and Eric van Wincoop.
Wincoop, a former economist at the New York Federal Reserve, and Gholampour, a former Ph.D. student at the University of Virginia, found that following certain Twitter Inc (NYSE: TWTR) users and mimicking their trades yields a risk-adjusted return almost four-times larger than standard carry-trade strategies.
According to Bloomberg, the paper found that the odds of beating the market notably improves by copying trades of Twitter users with at least 500 followers. The logic behind this is that traders on social media are sharing market-moving information and analysis before it is fully digested by the majority of investors and not yet reflected in the asset price.
"A crucial piece of information for any model of financial investment is the expectations of others, and Twitter provides that," Bloomberg quoted Gholampour as saying.
27,557 Tweets
The academic paper collected data from October 2013 through March 2016 and studied 27,557 tweets that contained a forecast on the euro's direction versus the U.S. dollar. The accuracy of the tweets was then explored using a model to calculate the risk-adjusted returns if a Twitter user followed the advice.
The findings were quite clear and generated a Sharpe ratio (a measure of return per unit of risk) of 1.68. By comparison, an annualized ratio of 0.44 for the long-term carry-trade strategy was found.
Gholampour is now working on a similar study and is data-mining tweets on U.S. stocks to see if a similar relationship exists.
Related Links:
Twitter Sues U.S. Government After Agents Demand Info On Anonymous Government Critic
Twitter Hopes To Grow In Emerging Markets With A 'Lite' Option
View Comments and Join the Discussion!
Posted-In: Eric Van Wincoop foreign exchange traders tweetsForex Markets Tech Media Best of Benzinga