What Happened To The US Dollar After The End Of QE?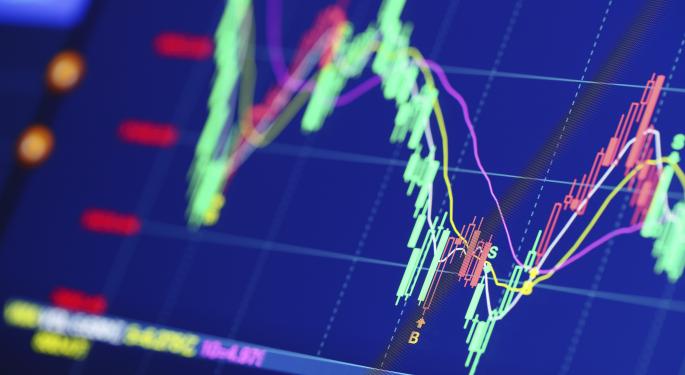 After the Federal Reserve announced the end of quantitative easing, forex trader Lydia Finkley said the U.S. dollar has been trying to stage a breakout.
"If you look on the indices it has … but if you against other currencies, particularly the pound, the euro, the [Australian dollar], it's still staging a rally," she said. "But it's still being confined by key support levels, which is really interesting."
Finkley is also the author of the forex blog FaithMightFX.com. She recently joined Benzinga's #PreMarket Prep to talk about why this movement is making investors nervous.
Related Link: A Day In The Life Of A High-Frequency Trader
"You're always kind of wary when the dollar, or any currency, can't rally on good news," Finkley explained.
The British pound sterling, on the other hand, did quite the opposite after the U.K. missed on its services PMI number, she said. The currency first broke down as expected, Finkley said, but then had a sharp rally back up to a key support level.
"So when things like that are happening -- you can't break down on bad news and you're not rallying on good news -- it tends to be a little wary in the market," she said.
This reversal caught a lot of bears flat footed. Ouch $GBPUSD

— Lydia Idem Finkley (@faithmight) November 5, 2014
There are still traders who want to short the GBP/USD at these levels, and Finkley said she would still consider that a good trade. She doesn't see any reason why the dollar wouldn't rally further if the European Central Bank got a little bit more aggressive in its accommodative monetary policy.
Finkely also talked about commodities and this week's unemployment number.
Check out her full interview here:
Don't forget to tune in to Benzinga's #PreMarket Prep Monday-Friday 8-9:45 a.m. ET for all of the premarket info, news and data needed to start the trading day.
Posted-In: Benzinga #PreMarket Prep british pound Lydia Idem Finkley Quantitative Easing US DollarForex Markets Interview
View Comments and Join the Discussion!