Bank Of England To British Banks: Prepare For The Worst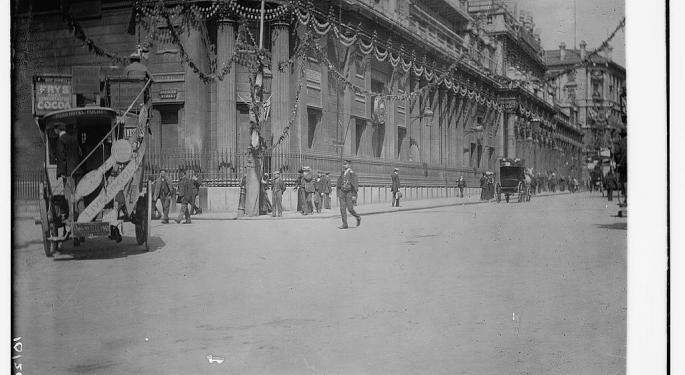 Remember the time-tested saying "prepare for the worst but plan for the best?" This is the exact message Bank of England's Gov. Mark Carney is telling British banks.
According to a Bloomberg report, Carney is urging banks to implement worst-case scenario plans in the event that Brexit negotiations turn sour. His comments were made during a recent speech in London, which emphasized the fact that taking the "high road" on Brexit negotiations leads to higher sustainable growth and better risk management across not only Europe but all members of the G20 group.
However, he also acknowledged the very real possibility in which the "low road" will be taken. This will lead to a scenario in which trust and cooperation diminish, fragmentation hardens, capital flows are disrupted and trade is curtailed.
"Taking the low road would be sub-optimal for all, with fewer jobs, lower growth and higher domestic risks," he emphasized in the speech.
'Comprehensive' Deal Needed
Carney, speaking for the first time publicly since Article 50 was invoked, also stated that the country needs to reach a "comprehensive, bold and ambitious" relationship with the European Union which includes trade policies. He also argued that financial services shouldn't be negotiated as part of a different deal.
It is believed that reaching a separate agreement with banks and financial services will take longer than the two-year period before the country officially leaves the European Union.
In conjunction with Carney's speech, the Bank of England issued a letter for the financial industry, further emphasizing the need for companies to prepare for the worst and have a plan in place "should the need arise."
Related Links:
French Connection: What An Election Means For ETFs
Brexit's Biggest Loser Won't Be Britain
_________
Image Credit: Bank of England Decorated, Between ca. 1910 and ca. 1915, By The Library of Congress - https://www.flickr.com/photos/library_of_congress/2163490386/, No restrictions, via Wikimedia Commons
View Comments and Join the Discussion!
Posted-In: Article 50Eurozone Politics Top Stories Economics Markets Media General Best of Benzinga